Not a lecture hall but a roundtable with a seat for you!
60,000 topics spanning 36 years. Education, Aloha, & Fun
topic 61118
PVC or CPVC for alkaline Zinc Nickel Process?
June 1, 2020
Q. Should we be using PVC or CVPC on an Alkaline Zinc-Nickel process?
John Stevenson
- Clifton Springs, New York
---
June 2020
A. Hi John. PVC & CPVC have equal chemical resistance but CPVC is significantly more expensive and offers higher temperature resistance. It's hard to say the exact temperature limits because the materials gradually soften with temperature rather than exploding at an ignition temperature :-)

But in general people talk about the limit for PVC being roughly 140 °F (sometimes they say 150 °F for tank linings for the reason I mentioned), so for piping that could sag, probably a bit less. I'm not quite sure what you mean by the "process". My understanding is that most alkaline zinc-nickel plating processes operate at not much above ambient, so PVC would be plenty safe. But if you're talking other steps in the process like cleaners and hot rinses, I would not use PVC there; you would want the piping, pumps, tanks, filters, and whatever, to be of CPVC or some other higher temperature plastic than PVC.

Regards,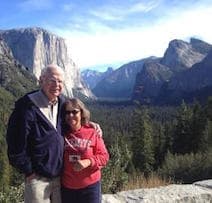 Ted Mooney, P.E. RET
finishing.com - Pine Beach, New Jersey
Aloha -- an idea worth spreading
adv.