Not a lecture hall but a roundtable with a seat for you!
60,000 topics spanning 36 years. Education, Aloha, & Fun
topic 61116
Conductivity and anodized Aluminum.
May 31, 2020
ACRONYMS / TUTORIAL :

A 21700 battery is a rechargeable lithium-ion battery of 21 mm dia. x 70 mm long.

Newbies may wish to see our Intro to Anodizing.
Q. Hi,
I'm building an electronic device powered by a single 21700 battery.
The body will be made out of an Aluminum and eventually anodized which I understand is a good insulator.
Because I didn't know Anodized Aluminum is insulated my plan was to use the body as GND/Negative...so now I have a problem.
The PCB I'm using has 2 Negative soldering spots and 2 positive.
My questions are:
If I will make sure to have the battery Negative side touching a part of the body without Anodize basically the entire body becomes GND/Negative correct?
So Connecting the Negative soldering spot from the PCB to another non-anodized part of the body will be enough?
Also, the battery will be inserted into the body with the Positive side first. Can I trust the anodized body to 100% insulate the Positive side or should I use some kind of rubber/plastic to really insulate it?
And last, the PCB manufacturer suggests I use wires with silicone or Teflon insulation only. Can I use a rectangular copper for the positive input instead and just insulate it? Also, what are the differences between using regular insulated wires to a silicone/Teflon wires?
BTW, Any elegant solution to insulate the Positive battery side inside the body will be welcomed !
Thanks for your help and sorry for my bad English :)
Rotem Mantsur
- Israel
---
May 2020
A. Hi Rotem.
A picture is worth a thousand words so if you have a sketch, e-mailing it to mooney@finishing.com for posting here could help me understand your description more clearly.
But unfortunately there are problems on both ends of the spectrum in this case :-)
1. Although aluminum is an excellent electrical conductor, non-anodized aluminum does not constitute a proper contact surface because aluminum quickly oxidizes in the air and builds a thin insulating layer. Contact points on aluminum surfaces must be plated with copper & tin, or electroless nickel, or some material which does not quickly oxidize like aluminum does.
2. Although anodizing, especially hardcoat anodizing, is an excellent insulator, you can only rely on it after careful design analysis because it's brittle and can chip away, and it doesn't form properly at certain corners.
So I would probably suggest that you insulate with a plastic like vinyl or teflon. I am not a wire expert, but do know that wire with higher temperature insulation (silicone & teflon have high temperature resistance) is generally permitted to carry more current than wire of the same gauge with lower temperature resistance insulation (PVC has lower temperature resistance).
Regards,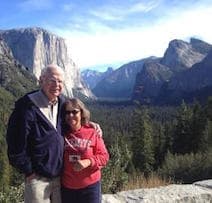 Ted Mooney, P.E. RET
finishing.com - Pine Beach, New Jersey
Aloha -- an idea worth spreading