60,000 Q&A topics -- Education, Aloha, & Fun
topic 61109
Visual change to finished Thermoplastic PVDF because of post painted heat
May 15, 2020
Q. We see a visual change in the finish of a coil coated PVDF finish sheet product that we use that was post processed that included heat.
Testing showed a change in the Alpha and Beta structure in the paint. I'm looking for documentation / an article or study that can tell me that post processing with heat can change the Alpha and Beta structure of the Thermoplastic paint like PVDF and because of that showed up in the finished product as a visual variation in the paint across the sheet.
Thank you in advance
Ron Van
- New York City, New York
---
May 2020
A. Hi Ron. If you're seeing "a visual change" / "a visual variation" and you've tested and found a conversion to beta crystal structure, it sounds like there might well be a relationship between that visual change and the beta content.
Can you give us a less vague description of what 'a visual change' means; and whether your testing showed a 100%, 1%, or .001% conversion to beta; and an order-of-magnitude idea of the temperature you are speaking of? With none of the three possibly interrelated factors quantified at all, it's pretty vague :-)
But we posted your question and hopefully someone will be able to refer you to a book or paper you'll find helpful.
Regards,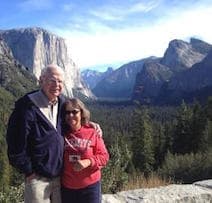 Ted Mooney, P.E. RET
finishing.com - Pine Beach, New Jersey
Aloha -- an idea worth spreading