60,000 Q&A topics -- Education, Aloha, & Fun
topic 61108
Polishing a Mini Draco for Shiny Gold Plating
May 14, 2020
Q. Hi, I'm Edgar and I have a Romanian Mini Draco and I wanted to Gold Plate it to give as a gift to my dad, and for practice to gold plate as a hobby to support me through college. I have removed the blueing but the very matte finish is proving to be hard to polish. I cannot find much reliable information on different steels different guns have. This is my first project and I'm afraid to hurt the steel. I asked a buddy and he told me my gun is mild steel and not stainless which requires a bench buffer and Rouge and White. But some people say buffing wheels will mess up the lettering and such and some say they beat the gun with their wheels and nothing happens. What do you recommend for Making the matte gun shiny to prep it for plating?
Edgar Salazar
- Dallas, Texas, USA
---
May 2020
A. Hi Edgar. You get an A for Ambition for deciding that you'll support yourself through college by selling your skill at something you haven't yet attempted. The best first step might be to try to land a summer job at a plating shop. But as for doing it yourself, I'd suggest that you practice on scrap first rather than risking the regalo, and that you practice with copper or nickel plating rather than very costly gold plating.

You may find that you can buff the nickel plating to a nice shine and plate the gold onto that, and that it's quite unconventional to try to plate bright gold directly onto steel without a nickel underlayer anyway. Good luck.
Regards,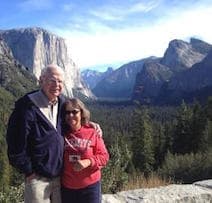 Ted Mooney, P.E. RET
finishing.com - Pine Beach, New Jersey
Aloha -- an idea worth spreading
adv.