60,000 Q&A topics -- Education, Aloha, & Fun
topic 61091
Energy savings in high temperature Type II anodizing
April 18, 2020
Q. As you know, normally temperature is 19-20 °C [66-68 °F] for type 2 anodizing. If I increase this temperature to 28-29 °C [82-84 °F] with proprietary/special chemicals (sodium bisulphate and others), then what will be energy savings as percentage if I compare with 20 °C [68 °F]?
alaattin tuna
- TURKEY,sakarya
---
April 2020
A. Hi Alaattin.

We would need to know the room temperature & relative humidity, the tank dimensions, any insulation applied to the tank & the whole chiller system, whether you operate 24 hours a day, the rectifier operating amperage & voltage, etc., to do any calculations ...
But I think the short answer is "negligible" if you make no changes in your physical plant, but "significant" if you do.
The reason I say "negligible" is because the energy required to keep a tank at 19-20 °C when you are not operating it is negligible, and all of the heat put into the solution by the rectifiers must be removed either by casual loss to the environment or by your cooling system ... and the amount of casual heat lost to the environment by operating at 28-29 °C is rather negligible as well.
However, if the higher temperature allowed you to switch your cooling system from a chiller to direct operation from an evaporative condenser or a cooling tower, they use far less energy (you only need to pump the water, not to mechanically chill it).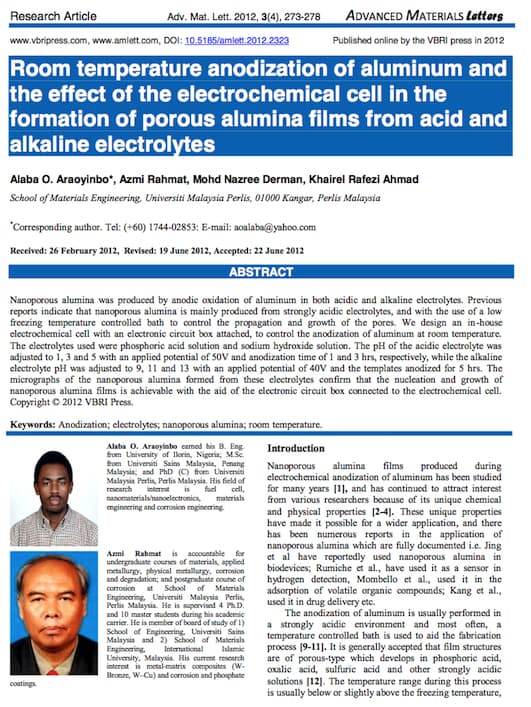 Please look into the possible advantages of higher temperature anodizing as a potential new technology, not as a cost-saver.
On a personal note, my career in metal finishing was interrupted by a stint in the manufacturing technology division of a world famous consulting organization ... and I disliked my time there. One of the reasons was that I was involved in "cost reduction" programs and never saw a single one I considered completely successful; my personal opinion is that as soon as you shift your focus from doing things better to doing things cheaper, you've taken your eye off the ball and the game is lost :-)
Regards,
Ted Mooney, P.E. RET
finishing.com - Pine Beach, New Jersey
Aloha -- an idea worth spreading
---
April 18, 2020
A. Do not do it. As said above, negligible, because it will take slightly less voltage to get the same amps,. resulting in lower watts, but, the pore will be larger and will not seal and if dyed the dye will bleed.

Robert H Probert
Robert H Probert Technical Services

Garner, North Carolina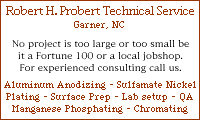 ---
April 21, 2020
Q. My aim is just only chiller unit's less working ... less energy consumption means greener production and less carbon footprint and less energy cost, Right? So if I get this project with these special chemicals why not continue anodizing production by this system? Of course I will test anodizing quality of profiles by weight loss test in laboratory. I will evaluate all results at end of the project ... I think it's worth trying!
alaattin tuna
[returning]
- TURKEY,sakarya
---
April 2020
A. Hi again. I've already expressed my belief that the energy saving will be negligible, Alaattin. But I've been wrong before, so please show us some before-&-after energy logs when you've tried it. Thanks!
Regards,
Ted Mooney, P.E. RET
finishing.com - Pine Beach, New Jersey
Aloha -- an idea worth spreading
---
April 23, 2020
A. The heat build-up in an anodizing bath is from the amps & volts supplied by the rectifier. In my opinion, you will spend more energy trying to figure out any savings then you will actually get. Both Ted and Bob hit the nail on the head "NEGLIGIBLE". Use your time to look into other areas where savings can be made like "Aluminum Cathodes"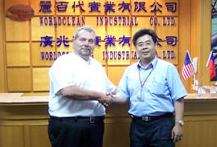 Drew Nosti, CEF
Anodize USA

Ladson, South Carolina
adv.