60,000 Q&A topics -- Education, Aloha, & Fun
topic 61088
Problems in nickel electroforming on stainless steel mandrel
April 3, 2020
Q. Hi Guys,

I am wondering if anyone will be able to assist me with a possible recommended solution or advice.

I am currently electroforming Nickel micro particles on a 0.05 mm stainless steel foil. My micro particles are 500 µm in diameter by 3 µm thick. Due this being utilized in a government security field, I am unable to elaborate on the micro particle. Current Process:

Acid Etch the stainless Foil before passivation and then nickel striking. Photoresist is then applied and the lighting process is conducted before development then electroforming process.

Due to the passivation, my micro particles are easily removed from the substrate which is perfect. My problem is two-fold:

1) Due to the thickness of the stainless steel foil only being 0.05 mm I am only able to receive 1 (one) application from the substrate. Is it possible to get more applications from an alternative substrate. Please take into account that the 0.05 mm substrate was chosen due to its flexibility and manipulative capabilities to assist in micro particle removal.

2) I am wanting to apply a water-based polymer to the completed substrate upon completion to provide a water soluble layer but also once cured it will allow the micro particles to be removed with ease. I have run test with PVOH with 90% success however, I am struggling on application and removal process?

Any assistance will be GREATLY appreciated!
Marc Strydom
Process Developer - South Africa
---
---
Want Rounded Edges on Nickel parts plated on sheet SS
August 1, 2020
Q. Hi,
I had a special request from a customer of mine and he wants to have small decorative nickel based parts. So I established a standard nickel sulphate bath with the recipe I found here at finishing.com. Thanks a lot.
I have no problem with the bath -- works just great as long as I follow the pH, temperature, etc.
I am just wondering when I see similar parts on the internet they have nice round edges along the model edge. My parts are more sharp. Is there a way that I can make my parts edges rounded too? Is it about current or the ingredients.
Thanks a lot in advance. Lion
Lion Tatar
- Izmir Turkey
---
August 1, 2020
Q. Thanks for the fast response Mr. Mooney.
My apologies. I realized that my question wasn't specific enough.
I plate onto SS sheets.The sheets are epoxy printed with desired patterns on them.Finally after 3-4 hours the plating reaches the thickness I want.I bend the ss sheets and the plated nickel part comes off of the sheet.The nickel growth is the actual part we want.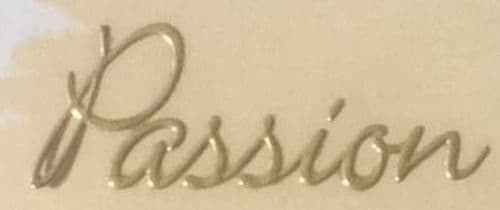 I meant the nickel growths edge not the substrate.
Lion Tatar
- izmir Turkey
adv.