Not a lecture hall but a roundtable with a seat for you!
60,000 topics spanning 36 years. Education, Aloha, & Fun
topic 61070
Mixing Ni strike and Copper sulfate baths for disposal
February 11, 2020
Q. Hi

I am working with electroplating of copper on steel wire with Ni-strike. The baths are too old and it's time to have new baths. I am wondering if it is possible to put both copper and nickel strike bath in the same container and send for the destruction? I am wondering about the environmental issues.
Thanks for reading my query :-).

Kind Regards
Ridwaan
Ridwaan Ali
- Pakistan
---
February 2020
A. Hi Ridwaan. I see no safety issues as long as you are speaking only of those two specific plating baths. Obviously, you cannot mix a cyanide copper bath with any acidic bath like a nickel strike.
But I do have a couple of comments ...

Those plating baths never get "old" they only get out of spec or contaminated. Disposal is a last resort when contamination is so severe that it can't be practically fixed. When you give up on two different baths simultaneously, the question naturally comes up of whether you're giving up a little too easily :-)

If you're certain that the disposal facility will simply neutralize and precipitate, I suppose pre-mixing the two baths is okay, but it does mean it won't be practical to recover the copper or nickel. I think it's a bad idea. Good luck.
Regards,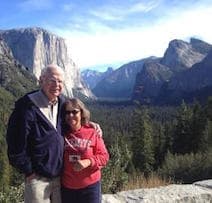 Ted Mooney, P.E. RET
finishing.com - Pine Beach, New Jersey
Aloha -- an idea worth spreading
---
February 11, 2020
Q. I am really glad to see your reply Ted :-).
Both baths are contaminated; that's why I thought to change with new baths. Due to damaged air-wipers, Ni strike has followed with the wire and thus contaminated the copper bath. And I do not have any filter on these baths either to catch the contamination and neither stirring. As you suggested it will be a loss of resources and it seems that now I am feeling that I am giving up on contaminated baths rather than restoring them. Do not have any idea how to remove the contaminations.
Thanks a lot Ted!

Kind Regards,
Ridwaan
Ridwaan Ali
[returning]
- Karachi, Pakistan
---
June 9, 2020
A. Hi Ridwaan

I'm not sure why you'd want to dispose of the Nickel bath. Reading into your issues, it seems you would just need to make up/replenish the nickel bath to the correct working level to get it up and running again (I'm reading it as you've lost solution via drag out). You could try a low current density plate out of the Copper bath, if the Nickel concentration isn't too high, but experience tells me this rarely works if the Nickel concentration is above 20 mg/L.

As for mixing them together, not advisable really, as Copper and Nickel both drop out as Hydroxides at different pH values (the optimum pH to drop out as Copper Hydroxide is at about 9.5, Nickel Hydroxide is at about 10.8-11). This would make it difficult for either yourself or your waste disposal company to successfully treat the waste.
Stuart Tween
- Chelmsford, Essex, UK