60,000 Q&A topics -- Education, Aloha, & Fun
topic 61046
Lab says there is no chrome on our 'chrome plated' parts
December 3, 2019
Q.
My company produces electronic gaming machines (slot machines), recently we have experienced reduced durability in some of our chrome plated deck components. Since we had transitioned from a domestic to foreign supplier, we suspected that we were not receiving the same type of chrome coating.
Our specification has always been QQ-C-320B, Class 1, Type 1. To determine if our supplier was not providing parts to our specification, we sent several samples of both the newer parts and older domestically produced parts to a lab for material testing. The lab performed mount and microstructure evaluation for thickness, as well as, SEM and EDS analysis. The lab report asserts that none of our samples have a chrome surface. We sent identical samples to a second lab to confirm this and the findings were confirmed.
Both material engineers at the labs assure me that they would have detected a chrome layer if one existed. We are having a difficult time accepting that our suppliers have not provided an actual chrome plated part for over 2 decades. Would you know of a reason, or situation why that type of material testing would not detect the chrome surface (Possibly associated with RoHS compliance)?
Clint Cartwright
Mechanical Engineer - Las Vegas, Nevada U.S.A.
---
December 2019
A.
Hi Clint. It seems extremely unlikely that your nickel-chrome plater omitted the chrome plating for twenty years (when looked at side-by-side, chrome plated components have a blue-ish cast and nickel-only parts have a yellowish cast which is hard to miss with even a little experience). It also sounds unlikely that two labs could miss the chrome plating layer if it was there.
So I have to bet on either a misunderstanding by the lab of what they were supposed to look for (Class 1 chrome plating can be very thin, 0.25 µm per that spec, and it is metallic chrome not hexavalent chrome), or a parts mixup whereby they ended up testing all imported parts rather than some imported and some domestic.
Is there any chance you can get a component from an old unit which has been in service for a while and have a lab check it, and/or have a local plating shop verifiably chrome plate a component while you're there?
Regards,
Ted Mooney, P.E. RET
finishing.com - Pine Beach, New Jersey
Aloha -- an idea worth spreading
---
December 9, 2019
Q.
Thanks, Ted.
One of the components I sent for testing was from a prototype run of a product from 10 years ago. It was plated for us by a domestic company. The units plated by this company have never given us any issue in the field, however, both labs claimed that this part did not have a chromium outer layer. I specifically asked the material science engineers at both labs if the thinness of the layer could be the issue. They were both aware that we were talking about a .00001 to .00002 inch thick layer. They categorically stated that if it was there they would have identified it.
We are a bit stumped at this point, and are considering getting an older chrome component that is not part of the gaming industry, like a door handle, car door hand, etc. and sending it back to the lab for composition analysis. If they do not detect a chrome layer on that item, then we will know that the testing process is the issue, if they do, then we will need to continue to investigate our plating vendors.
Clint Cartwright
[returning]
- LAS VEGAS, Nevada, U.S.A.
---
January 27, 2020
A.
Dear Clint,
Did the lab specify what layers of plating they were able to detect?
I would be concerned if the ID was done through cross-sections that thin top layers were lost through edge rounding (special care needs to be taken to avoid this). A quick sanity check is to test without cross-sectioning - the chrome should be detectable on the surface even if the thickness cannot be calculated.
One thing that is possible is that instead of chrome you've been given something like nickel flashed with cobalt-tin which has a chrome look.
Jenna Tong
- Gloucestershire, UK
---
February 1, 2020
A. I've looked at thousands of mounted cross sections. I'll state, without hesitation, that you cannot see .00002" with any metallographic microscope, even with the best mounting and preparation. Your labs are claiming what they cannot do.

However, any experienced plater can look at a plated part and know whether there is chrome or not.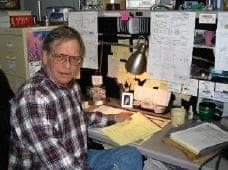 Jeffrey Holmes, CEF
Spartanburg, South Carolina
---
February 3, 2020

Thank you, Jenna and Jeffrey.

I believe that both of you have hit exactly upon the issue. The testing was done via cross-section. I recently took the same samples to a local coin dealer and they put them under their XRF machine. When they were examined in cross-section there was no Chromium detected. However, when placed flat all samples showed the presence of Chromium.

I am working with the local university to do some further testing to see if the actual thickness and hardness can be determined to verify that it meets our spec call out.

Thank you both again for the information.
Clint Cartwright
Scientific Games - LAS VEGAS, Nevada, U.S.A.
---
February 4, 2020

A. Hi Clint
To put things in perspective 0.00002" (the leading zero is important) is 5 microns or 500 nanometers. That is the wavelength of green light so it is not surprising that the first test lab could not see any plating in section. Most plating test methods specifically prohibit this form of testing at that level.
At the thickness you specify all hardness tests tell you is the hardness of the substrate.
The testing lab should know that and refuse to accept the job.
If you are intending to assure wear resistance, hardness is probably not the best monitor. Welcome to the world of tribology.

PS I would suggest that you work in microns. It is all too easy to miss or add a zero to .00002 and it should always be written 0.00002" again to avoid the danger of a wandering decimal.




Geoff Smith




Hampshire, England





---

February 4, 2020

A. A university will possibly, eventually, resolve your quandary, but I fear they will have to reinvent the wheel.

Much more efficient and less expensive to send your samples to a lab which is doing this sort of work routinely, every day.

Here's one, and there are others -

https://www.sclweb.com/




Jeffrey Holmes, CEF




Spartanburg, South Carolina




---
February 5, 2020

Thank you again, Jeffrey.

All of that information is very helpful. Especially the lab referral.

Thanks, Geoff.

I will keep that in mind and make sure and to write accordingly and utilize microns.
Clint Cartwright
[returning]
Scientific Games - LAS VEGAS, Nevada, U.S.A.