60,000 Q&A topics -- Education, Aloha, & Fun
topic 61011
Type II and Type III on same part
September 18, 2019
Q. I have a production part requiring type 2 anodize all-over, and type III anodize applied to one internal bore. Now, important to note is that the bore(type III) intersects with a variety of other bores (type II) making masking difficult or impossible. What is the process for applying multiple, different, anodize techniques to one part? Naturally, this part has tight tolerances to be maintained after coating so consider that as well!
Jay Richard
Process Planner & Programmer - Canada
---
September 20, 2019
A. Hi Jay,
Here are the options I would suggest looking at.

Easier, MUCH less accuracy in finished part:
Hardcoat the whole thing. TIGHTLY plug the bore. I'm talking serious pressure, like a pull through plug that you'd consider a little too big for the hole normally, made of a stiffer material than the regular squishy silicone ones (EPDM comes to mind) and had to be stretched thin just to get in there. This means an extra long plug and sometimes two people- one to hold it stretched out, and one to wiggle the part onto it. I've had to cast extra long custom plugs specifically to address this issue. Strip. Anodize. Obviously you lose tolerance in the strip and replate, and the intersecting bores may be prone to air pocketing in the replate step.

Harder, super labor intensive, much more accuracy in the end:
Rough out the part oversized, but finish the bore of interest precisely. Hardcoat. Plug as above, strip, and then do the rest of your milling, using the hardcoated bore itself as the reference, and taking care not to chip the now brittle intersections of the bores when the mill punches through. Re-plug and finish the anodizing, again being very cognizant of the potential for air bubbles to roost where the secondary bores meet the plug.

Good luck, this one's a brain teaser!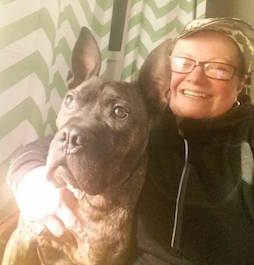 Rachel Mackintosh
Plating Solutions Control Specialist / Industrial Metals Waste Treatment - Brattleboro, Vermont
---
---
September 18, 2019
Q. Hello, can someone please give me some information why on 6-series aluminium alloys when I am plating hard anodizing over parts that are already plated with sulfuric anodizing, some parts will be burned or will have hard anodizing deposits over sulfuric deposits.

Hope I was clear!
Thanks in advance
Mocanu Alex
- Romania