topic 6196
Cleaning of church organ pipes
2000
I have several sets of pipes from a church organ. The composition of these pipes is approximately 70% lead and 30% tin. They were made in 1927 and have accumulated an almost black coating which is not removable by washing with soap or any other common cleaner. I have found that an abrasive made of Muriatic Acid [linked by editor to product info at Amazon] and Pumice [linked by editor to product info at Amazon] from the hardware store will restore the metal to its silver lustre. But since the metal is thin and the pipes are fragile I would rather use a soak or wash process.
Any ideas? Thanks in advance.
Paul Grossman
- Philadelphia, Pennsylvania
---
2000
Paul,
The composition that you name sounds a lot like ordinary solder. If that is the case, the organ pipes will be extremely soft, pliable, and easily deformed. Deforming pipes from an organ might affect the sound once the organ is reassembled.
There is one good Organ Club right in the Philly area that might be able to supply the proper technique for the cleaning and preservation of your Musical Instrument.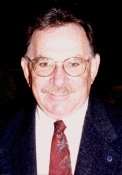 Ed Budman
- Pennsylvania
With deep sadness
we announce that
our friend Ed passed
away Nov. 24, 2018
---
2001
trisodium phosphate [linked by editor to product info at Amazon](TSP) and water is the best cleaner for metal organ pipes. I recommend using Murphy's Oil Soap [linked by editor to product info at Amazon] to clean all wood pipes and other wood components of the organ. Avoid prolonged contact with water on wood pipes. NOTE: Ensure that you protect all felt components on metal pipes and all leather linings on wood pipes from water, cleaners, etc. Contact a local organ builder in your area for additional advice. There are several in the Philly area.
Regards,
Tim Pettay
- San Diego, California
---
(2002)
Try the following: Pour in near boiling milk. Be sure the milk thoroughly fill the pipe. Turn over and over if there are bends. Once cold, drain off. Rinse with plain water and dry. The best sign that milk works well is if it becomes stinky.
Mr. J. Barreda
- Escobedo, Nuevo Leon, Mexico
---
(2005)
I found that converting a washing machine and then tumble drier worked very well in tandem with any good washing powder. Admittedly, the noise of the 16 foot reed in fast spin was horrendous, and even worse in the tumble drier on high heat, and of course my church had to spend £500,000 on a new organ as I tried washed the console and facade in the same way, but the pipes did comes up with shiny metal, they just sounded awful.
Richard Astridge
- Liverpool England
Ed. note: There's that "British Humour" stuff that I'll probably never get, although I did love Benny Hill :-)
---
March 7, 2008
I found that the dishwasher brought my mixtures up lovely and clean. I simply stuffed them into the knife and fork rack and tried to ensure that they did not get too mixed up with the spoons.

An hour later I had one sparkling new mixture you could cut your teeth on, with plenty of "zing". I finished them off with some steel wool and a "brillo" pad. I recommend the use of a good quality detergent in the dishwasher such as "Fairy" mixed with just a little caustic soda.
Paul Burnett
- Liverpool - England
---
September 27, 2010
I worked as an apprentice organ builder in the late 1970's and spent quite a lot of time and elbow grease cleaning the spotted metal front pipes on a large three manual job in West Yorkshire.

I seem to remember using wire(steel)wool and soapy water.

I must admit they looked beautiful when they were finished and as far as I know still look that way.

Hope this helps.

Best wishes,

David
David Windle
- Blackpool, United Kingdom


If you have a question in mind which seems off topic, please Search the Site