topic 6192
Nickel plating-pitting
2000
i am from india. we are having a nickel vat plating. doing job work for automobile parts. we are facing the problem of pitting. we are unable to solve the problems. anybody suggest to solve the problem. what is the general methods to stop pitting.
vijaykumar
- coimbatore, india
---
First of two simultaneous responses-- 2000
Pitting, in general, is caused by something on the surface which prevents plating from occurring. In nickel, this comes from either a contaminated surface, or from hydrogen bubbles adhering to the work. If it's a cleaning problem, you need to look at the pre-plate processes and the nature of the soil to find the solution. If it is hydrogen bubbles, you need to contact your supplier, because you need a wetting agent to prevent the bubble from sticking.
James Totter, CEF
- Tallahassee, Florida
---
Second of two simultaneous responses-- 2000
Vijaykumar.
Best way to remove pitting is by wetting agent talk to your supplier. How much agitation did you have in your nickel solution.
Regards
Anders S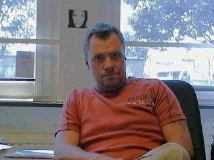 Anders Sundman
3rd Generation in Plating
Consultant - Arvika, Sweden
---
2000
Dear Vijaykumar,
Both above replies are correct. Add double/triple of the additive to the brightener that you use. Also ensure that your filter is filtering the solution and not merely acting as a pump moving liquid in and out of your Tank.
regards
Khozem Vahaanwala
Saify Ind
Bangalore, Karnataka, India


If you have a question in mind which seems off topic, please Search the Site