topic 6182
Blisters on Nickel-Chrome Plated Articles
(2000)
We cast several different items in zinc alloys many of which are nickel-chrome plated. We have noticed sometimes that the plated pieces develop "blisters" after about 4-5 days from plating. We have taken care to clean the substrate throughly including the normal electrolytic cleaning prior to plating. The blisters do not develop on all our castings, just a few odd ones. This is a source of worry as we would not like to deliver the items with the fear of it developing blisters later.
I shall greatly appreciate anyone giving me a solution to our problem.
Aloke Mookerjee
- New Delhi
---
First of two simultaneous responses-- (2000)
Aloke.
Did you start with a copper deposit before nickel? Try to bake after chrome to remove hydrogen.
Regards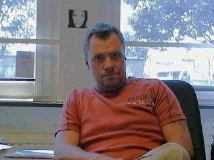 Anders Sundman
3rd Generation in Plating
Consultant - Arvika, Sweden
---
Second of two simultaneous responses-- (2000)
Hi Aloke,
Your problem does not seem to have anything to do with your pre-plating cleaning cycles.It appears to be problem with your casting which have microporosity.Please heat the items at a temperature above 80 to 100 °C.Check out for blisters.
Bye,
Ravindra Sant,
Mumbai
Ravindra Sant
- Mumbai,India
---
(2000)
Thank you both Anders and Ravindra for the advice. Anders I do copperplate (alkaline followed by acid copper). Any additional advice would be appreciated. Ravindra, when do I heat the items - after plating or before?
Regards
Aloke
Aloke Mookerjee
- New Delhi
---
(2000)
Aloke.
Do the bake before and after plating 200 °C for two - four hours.
good luck to you
Anders S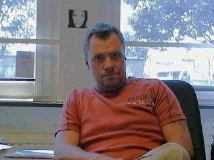 Anders Sundman
, 4th Generation Surface Engineering
Sundman & Nylander AB
Arvika, Sweden
---
(2000)
Aloke
All Info so far is correct, But you did not say where the blisters are Between base material and copper; between copper and nickel; or nickel and chrome.
If nick is over brighten and/or PH is incorrect internal stresses could be part of the problem. Bake will help
Chris Snyder
plater - Charlotte, North Carolina


This public forum has 60,000 threads. If you have a question in mind which seems off topic to this thread, you might prefer to Search the Site