topic 6144
Anodizing Ferrari's brass deck lid latches
(2000)
I have read your articles and letters regarding anodizing brass vs. blackening the brass. I am a Ferrari repair shop in southern California. On the deck lid latches of an F40 the black anodizing? is quickly coming off the pull latches and exposing the brass?. I suppose that these were anodized and now the anodizing is almost peeling off. I have the option of course to repaint them or powdercoat them, but to give the latch that unmistakable sleek look is it still possible to re anodize even if the finish does not last long, or am I barking up the wrong tree and these are not brass or not an anodized finish? They sure look and feel like brass.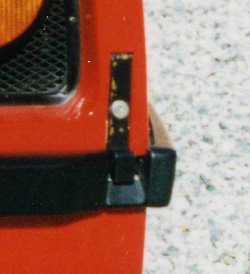 Garry Roberts
- Costa Mesa, California


---
(2000)
From this distance, they do indeed look like brass.
But I very strongly doubt that brass parts are anodized; rather,brass parts would normally be chemically blackened, plated, painted,or powder coated.
Then again, chemical blackening is usually not considered a finish that is robust enough for outdoor exposure, so let's strike that one too.
This failure (again from this distance) does not look at all typical of the way plated parts fail, so cross that off the list too.
So, taking a quick look at a low-rez photo, and with no knowledge whatsoever of what components really go into an F40, my guess is these parts are simply painted or powder coated brass.
It sure would be nice is somebody who actually knew what they were talking about would chime in at this point :-)
Ted Mooney, P.E.
finishing.com
Pine Beach, New Jersey


This public forum has 60,000 threads. If you have a question in mind which seems off topic to this thread, you might prefer to Search the Site