topic 6138
How should nickel be activated?
2000
How should nickel be activated before new nickel plating?
Norberto Martin
- Argentina
---
2000
I recently did a quick search on that subject and found numerous approaches and formulations, but it is probably best to start with the conventional--a Wood's Nickel Strike.
Ted Mooney, P.E.
finishing.com
Pine Beach, New Jersey
---
2000
Norberto.
You should start with a cleaning by pumice. Use a electrolytic cleaning by cathodic. Rinse in clean water. Etching in sulfuric acid 60% for 2 minutes anodic , or sulfuric acid and HF for 1 minutes 6 A/dm2. Rinse in clean water. Nickel strike in Woods nickel strike 8 A/dm2 for 5 minutes. You can also use Hydrochloric acid and ferric chloride for 2 minutes like a etch before Woods nickel strike.
Regards
Anders S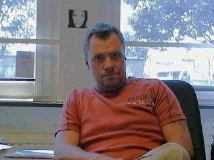 Anders Sundman
3rd Generation in Plating
Consultant - Arvika, Sweden
---
2000
The best way to activate nickel deposit is in a cathodic cyanide solution. I know that cyanide is like a four letter word these days but still it is the best.
Otherwise there are some proprietary cathodic products that work OK.
Sara Michaeli
chemical process supplier
Tel-Aviv, Israel
---
2000
ESTIMADO SR.MARTIN:
HEMOS ESTADO EN EL RAMO DE BRUSH (SELECTIVE)PLATING Y ELECTROLESS NICKEL PLATING POR ESPACIO DE 10 A--OS.
EN ESTOS A--OS HEMOS INTENTADO TANTO EL ENFOQUE QUE RECOMIENDAN LOS FABRICANTES DE PRODUCTOS BRUSH Y FUNCIONA A BASE DE SOLUCIONES FUERTEMENTE ACIDAS A BASE DE SULFATO DE NIQUEL Y ACIDOS ORGANICOSIC APLICADAS DIRECTAMENTE DESPUES DE UNA LIMPIEZA EXHAUSTIVA (MECANICA A BASE DE PLOVO ABRASIVO COMO DICE UNO DE LOS PARTICIPANTES, O BIEN ELECTROLITICA). SIN EMBARGO, ALGUNOS TIPOS DE NIQUEL COMO EL ELECTROLESS, SE resistan A ESTE TRATAMIENTO Y EN ESE CASO NUESTRA MEJOR EXPERIENCIA ES COMO DICE MR. MOONEY. UN TOQUE DE 1 A 2 MINUTOS DE NIQUEL WOODS (250 GR/L DE CLORURO DE NI MAS 250 GR/L DE ACIDO CLORHIDRICO CONCENTRADO MAS AGUA PARA UN L.) SE COLOCA LA PIEZA EN ESTA SOLUCION Y SE DEJA REPOSAR AHI POR 1 MIN. Y SE INICIA CON UN VOLTAJE BAJO DE 3-5V POSTERIORMENTE SE AUMENTA HASTA UNOS 8V (20-50A/FT2). EL ANODO PUEDE SER NIQUEL EN BARRA, VARILLA, CANASTILLA DE FICHAS O GRAFITO PURO(ESTE ULTIMO PRODUCI! RA UNA FUERTE GASIFICACION DE CL
ORO MUY IRRITANTE PERO FUNCIONA PARA UNA OPERACION BREVE). SI LA SIG. OPERACION PERMITE EL ARRASTRE DE CLORUROS ES MEJOR NO ENJUAGAR. EN CASO CONTRARIO, EL ENJUAGUE NO DEBE SECARSE SOBRE LA PIEZA. OBVIAMENTE, SI HAY PRESENTES RESIDUOS DE OTRO METAL QUE NO SEA NIQUEL, ESPECIALMENTE COBRE O CROMO, SE DISOLVERA Y CONTAMINARA EL BA--O WOODS. G.MARRUFO
Guillermo Marrufo
Monterrey, NL, Mexico


If you have a question in mind which seems off topic, please Search the Site