Live! From Pine Beach NJ: The world's most popular metal finishing website, and the internet's friendliest corner
topic 6125
Gold plating Door Hinges
A discussion started in 2000 but continuing through 2018
2000
Q. I am a locksmith in the U.S. Virgin Islands. One of my clients has requested gold plating on the hinges of the doors throughout his home because, over time, the door hinges have tarnished due to severe salt-air conditions. The hinges are quality polished brass with (what I assume) is a lacquer-like clear finish. Is gold plating these hinges feasible?
Edward Trupp
Blade & Key Center - St. Thomas, U.S. Virgin Islands
---
2000
A. Hi Edward. Gold plating would prove quite expensive both because of the cost of the gold and the individualized labor involved in the project. On the other hand, it is indeed the ultimate solution because gold will not tarnish, and gold is gold, and there should be many shops able to handle the project (go to our Shop Directory page and type 'gold' into the search engine there).
Maybe it can even be done "in situ" by brush plating.
As a technical matter, the hinges actually will require nickel plating before the gold plating for reflectivity and to keep the gold from diffusing back into the brass. Good luck.
Ted Mooney, P.E.
finishing.com
Pine Beach, New Jersey
We need "Aloha" now more than ever
---
2000
A. Polished brass with a clear coat is not the standard for high quality parts. Door hardware (e.g. escutcheon plates) are electroplated with Ni+Pd/Ni and then coated with a vapor deposited thinfilm (e.g. ZrN) featuring the desired color. Even door hinges for marine application have already been treated this way. Ask a decorative PVD jobshop.
Uwe Kopacz
- Itzehoe, Germany
---
2000
A. I agree with Uwe Kopacz. The best solution should be to make these parts in stainless then PVD coat it. The electroplating with Ni+Pd/Ni step could be skipped all together.
It is up to Mr. Trupp to decide the value of the suggestion. Whether future designs should be done in brass or stainless is a business decision.
Check out your local stores and you'll see some products with "lifetime warranty". I believe most of these products are PVD.
I've toured factories that makes them. BTW, the door hinges were made for a Japanese company. I don't know if the product is out on the market yet; if it is, it's an available option for Mr. Trupp (the locksmith) to buy. Yes, to PVD coat one door hinge, I suspect is cost prohibitive.
I recently bought a portable gold plating kit from a trade show which cost around ($200). Going to use it to replate my wife's car emblems. Advertised to last 4-5 cars. Don't know about door hinges. Mike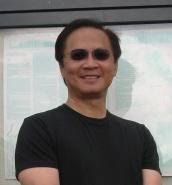 Michael Liu Taylor
specialty stainless steel distributor
Dallas, Texas
---
2000
A. E-Coat will protect the hinges from tarnish. Our tests show it holds up in salt spray tests for over 1300 hours. The coating is nearly invisible and the cost is reasonable.
---
2000

Terry, please suggest (in private e-mail) to Mr. Trupp a shop that can do this for him.
Ted Mooney, P.E.
finishing.com
Pine Beach, New Jersey
We need "Aloha" now more than ever
---
2000
A. First, the generally accepted method of decorative coating by PVD is to plate with electroless nickel for fill and corrosion protection, followed by a thin chrome plate, followed by the PVD deposit, which is very thin -- less than 0.2 microns. The chrome helps reduce the galvanic action between the PVD coating and the nickel.
The two largest job shops in the U.S. are Goldstar in Michigan and Vapor Technologies in Colorado, but I'm not sure Vapor Technologies will coat door hardware, since they are owned by Masco which owns Baldwin Locks and Delta Faucets.
Jim Treglio

PVD Consultant - San Diego, California
---
2004
Q. Dear Gentlemen, what does PVD stand for?
Harald Schnepfleitner
- Austria
Ed. note: Oops, we should have defined it the first time it appeared on the page. PVD stands for physical vapor deposition--that is to say, a solid state vacuum deposition process as opposed to the aqueous processes used in electroplating. TiN (titanium nitride) and ZrN (zirconium nitride) are two fairly common PVD coatings that are gold and brass colored.
---
---
June 2, 2013
Q. We have a client wanting PVD [gold color] plated door hardware for a project. I'm concerned how long it will hold it's bright gold color finish before tarnishing or indeed falling off altogether.

Which would be best to use: PVD gold coated stainless steel or PVD gold coated solid brass? Or indeed does it really matter?

I suspect this may get complicated - if anyone has links to relevant info please post.

Thank You.
Barry Raven
- Chiang Mai Thailand
---
June 3, 2013
A. Hello Barry. Some major manufacturers warrant it for life, so I doubt that it will tarnish or fall off. They make the hardware out of brass, which is surely easier and probably just as good.
Regards,
Ted Mooney, P.E.
finishing.com
Pine Beach, New Jersey
We need "Aloha" now more than ever
---
June 5, 2013
A. We work with both brass and stainless steel extensively. It gets down to cost. If the parts are made of brass, they have to be nickel and chrome plated before the PVD coating is applied. This essentially doubles the cost of the coating. If you don't plate the brass, it will tarnish and you will lose the finish -- PVD coatings are too thin to prevent this from happening. Of course, stainless steel is more expensive, but you save money by not having to have the stainless plated first.

If you do go with brass, forged is better than cast. You can get voids in cast brass that become a problem when the part is heated up during the PVD process. Gas trapped in the voids expands and can cause blistering if close enough to the surface.
Jim Treglio

- San Diego, California
---
---
June 7, 2013
Q. Hinges come lubricated which is not compatible with PVD. It appears almost impossible to remove the grease without dismantling the hinges. Even if one achieves it, lubricating it again poses problems. Alternately one has to coat them before assembling. Then they would go back to the assembly line. What is the general practice ?
H.R. Prabhakara
- Bangalore, Karnataka, India
---
June 10, 2013
A. You have to remove the grease on the parts for plating as well as for PVD. Hinges also have to be disassembled for both. If the parts are made from steel or brass, we plate them first, then apply the PVD decorative coating. If they are made from stainless steel, we skip the plating step.
Jim Treglio

- San Diego, California
---
June 13, 2013

Thanks Jim. That would be double work for the coater unless the manufacturer sends the hinges in disassembled condition and agrees to assemble them after coating. It would perhaps be ideal for the manufacturer to have an in-house coating facility.
H.R. Prabhakara
- Bangalore, Karnataka, India
---
---
Bright PVD Gold Is Okay; Matte Gold Won't Adhere
May 21, 2018
Q. Dear sir,
We do PVD here. We manufacture sanitary faucets and we do gold plating upon chrome layer. But trying to produce matte gold upon nickel we have a problem: it doesn't adhere.
Regards
zaha johan
zaha jahan
- tehran, iran
---
July 30, 2018
A. I assume by your letter that you are skipping the chrome plating step when doing the matte gold. If that is the case, the nickel is oxidizing before you get it into the PVD chamber. You have two options: load the parts into the PVD chamber as soon as they are plated, or deposit a very thin chromium layer on the nickel. Very thin as in what you get with trivalent chromium.
Jim Treglio

- San Diego, California


If you have a question in mind which seems off topic, please Search the Site