topic 6112
Temperature of part during anodizing
(2000)
The owner of my company posed an interesting question to me the other day. He asked me what the temperature was on an aluminum part reached, while the part was being sulfuric acid anodized. I couldn't find any answers on that. Is anyone aware of any research being done on this? I'm primarily interested in hardcoat. I would assume it would be hotter than the bath.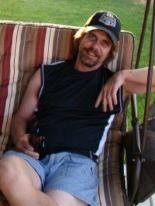 Marc Green
anodizer - Idaho
---
(2000)
Hi Marc!
According to www.alu-info.dk the surface temperature is depending on the amount of air you are pumping through your anodizing tank. If the bath temperature is 20 C without air agitation, then the surface temperature is about 27 C. If you are pumping through 1 m3 air then the temperature is only 22 C. 8 m3 air results in a temperature of 21 C.
Unfortunately I don't have any info regarding hardcoat. Hopefully this helped you.
Martin Dehlin
- Sweden


This public forum has 60,000 threads. If you have a question in mind which seems off topic to this thread, you might prefer to Search the Site