World's #1 on-line resource since 1989
-----
HARD ANODIZING racking problems
A discussion started in 2000 but continuing through 2020
2000
Q. Dear friends,
we are doing hard anodising (hard coat) process. we are using titanium and aluminium for racks (holding the pieces) for doing anodising. Incase of aluminium every time we have to strip(remove) the coating for next use, but in the case of titanium we are using it continuously without any striping (removing) of oxidation layer.
BECAUSE OF THIS RACKS GETS HEAT AND ALUMINIUM JOBS GETS BURNED.
some people are suggesting to remove coating on titanium using HF (hydri fluric acid),this is the correct way please inform us about the correct way of using titanium. Also please inform any new development in rack material thanking you
D.ELANGO INDIA
ELANGOVAN
anodizing shop- Coimbatore, INDIA
---
2000
A. Aluminum is a far better conductor for hard anodizing than titanium. Material type plays key to the amount of amperage needed to properly hardcoat anodize. The parts MUST be secure to the rack with no movement, the anodize tank must have consistent agitation & cooling ± 3 °F depending on the chemistry and try running them at 25 amps per square foot.
Michael A. Von Rembow
- Auburn, California
---
2000
A. You may have no problem with the titanium jigs but problems in other areas of your process please post with more details of your process
Keith Tranmer
- England
---
2007
A. Since titanium is not as conductive as aluminum. When using titanium in hard coat process under high amp, a lot of heat will be generated thus burn your parts.

In applications when higher current capacity is needed, a titanium-clad aluminum rack can be used. It will still have the benefits of titanium with less resistance.
John Pun
- San Diego
---
February 4, 2009
A. If your going to use titanium.Try running a test load of 6061 alloy at 22volts not amps for 1hr.If the test parts are thin test plates,like the ones used for salt spray testing,make sure after youstart amping the load, and the needle start to move.Let it set 10 minutes before you amp it up more. Then slowly amp it up the rest of the way.
Roger Keener
- Spokane, Washington
---
---
June 15, 2013
Q. Having gone through all the previous threads on the masking of aluminium racks during hard anodizing, I am convinced that I have to ask this question.Will sincerely appreciate any help I can get on this one, especially since the answer will help me to start my experimental trials on the tips I received from the experts from my last post !
1 What is the best way to mask the aluminium rack during hard anodizing ?
2 Would it not be simpler and more efficient to just forget about masking and strip the coating after every lot ? (regardless of the rack being consumed gradually...)
And now for my really important question...
What happens if we strip ONLY the contact points on the rack (both at the bus as well as at the job) and leave the rest of the coating on the rack AS IT IS ? Will the coating not act as a masking layer preventing further buildup during repeated processing - after all the anodic layer is only on the surface and the current would still flow through the substrate ??
I wonder...
Ravi Rao
Mechanical Engineer, Business Owner - Belgaum, Karnataka, India
---
June 2013
A. Hi Ravi. What I have seen for architectural anodizing may not work for hard anodizing and may not be adaptable to the shape of your parts, but I'll toss it out there as food for thought . . .
The extrusions were simply connected to the racks with aluminum machine screws. The thread of the screw always made good contact with the rack and the female thread of the rack did not anodize because the screw is there. The head of the non-anodized screw made good contact with the extrusion. It was super fast and super reliable, and the screws could even be re-used a number of times. The only problem was the rack mark at the head of the screw, and since another screw was going into that hole upon installation, it was not a big deal.
The aluminum racks were rarely if ever stripped, and apparently the previous anodized coating on them withstood the cleaning cycle (it obviously would not survive a heavy etch).
Regards,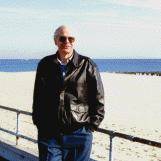 Ted Mooney
, P.E.
Striving to live Aloha
finishing.com - Pine Beach, New Jersey
---
---
February 18, 2014
Q. Hi friends,
I am unable to hard anodize6061 Al material while I am using 6063 Al material as Jig (fixture). Can anybody explain me how to anodize this 6061 Al?
Aijazullah Tajir
- Abu Dhabi, UAE
---
February 20, 2014
A. There should be no reason you couldn't use 6063 material for racking, or for a "jig" as you say. However, you will run into a current robbing issue to where the 6063 alloy will rob current from the 6061 alloy, and produce a thicker coating on the 6063.

A lot of the extruded components on aluminum, racks (at least the ones in the USA) are made out of 6063.

A little more detail on your problem would be helpful. "Unable to hard anodize" is pretty vague, and doesn't detail the problem.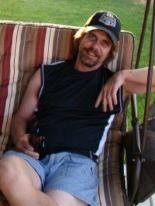 Marc Green
anodizer - Boise, Idaho
---
February 25, 2014
Aijazullah

I noticed you have posted a number of queries regarding anodizing. It appears you started out in the deep end of the pool. If you have not already done so, you might want to consider enlisting the help of a consultant. There are several who advertise here.
Willie Alexander
- Colorado Springs, Colorado
---
Alternatives for attaching to the fly bar for huge (heavy 2k al parts) parts
December 18, 2019
Q. I am trying to figure out how I might attach huge parts to a fly bar assembly. 2000 series Aluminium. hard anodizing and all the stuff that goes with it. I'm allowed Ti, Al, and Delrin in the tanks. I need turnbuckles or boomers in materials that will not dissolve quickly. I'm talking parts weighing up to 2000 lbs. Definitely not as easy as the old twisty wire. Sorry for not having more info. Thank you for any help in advance.
russ ackermann
designer - winfield kansas usa
---
December 2019
A. Hi Russ. Stay calm, all is relative. I designed a nickel plating line for steel sheets 10X that heavy. And lest I be proud, airplane designers put jumbo jets 20X as heavy as my racks into the air and fly them between continents; and lest they be too proud, ship designers have safely floated 2000X the weight of a jumbo jet :-)
I think the biggest issue is going to be rack marks; is there an area on the part that doesn't require anodizing? Please send a sketch of the part :-)
Regards,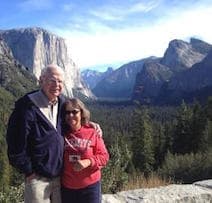 Ted Mooney
, P.E. RET
Aloha -- an idea worth spreading
finishing.com - Pine Beach, New Jersey
---
December 20, 2019
Q. Thanks for answering Mr Mooney looking at 26 foot diameter parabolic dish. I believe the customer understands there will be some issues in our contact areas.
russ ackermann
[returning]
Galaxy Technologies - winfield Kansas usa
---
January 2020
A. Hi again. That is indeed a huge component. It may be more practical to brush anodize it.
Regards,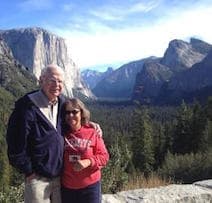 Ted Mooney
, P.E. RET
Aloha -- an idea worth spreading
finishing.com - Pine Beach, New Jersey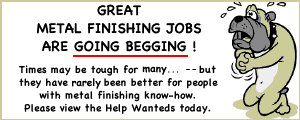 Plating Shop Manager [Salisbury, MD]
Junior Quality Engineer [Santa Clara, CA]
Plating Process Engineer [Wenatchee, WA]