60,000 Q&A topics -- Education, Aloha, & Fun
topic 60988
Need Hard, Inexpensive, Corrosion Resistant Stainless Steel
March 20, 2019
Q. Here we are using stainless steel SS201 in the spin tube drive assemble in laundry machine. We are facing wear damage in the tube surface because of low hardness. So we need an alternate cost effective material with hardness 35-40 Hrc, and it should withstand salt spray of 500 hours. So please suggest a low cost material to satisfy our need.
Manikandaprabu Janarthanam
- India
---
August 27, 2019
Q. Which stainless steel grade has both hardness 35 Hrc and corrosion resistance at sea water application?
Manikandaprabu Janarthanam
[returning]
- neyveli TS, India
---
December 6, 2019

Dear Manikandaprabhu,

I don't know the answer to your question but thank you for reading this answer.

kv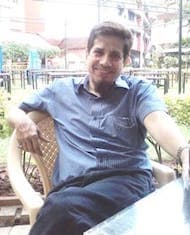 Khozem Vahaanwala
Saify Ind

Bengaluru, India