60,000 Q&A topics -- Education, Aloha, & Fun
topic 60958
Over-etched anodized parts and a ton of other problems
April 27, 2019
Q. Hi All. so my anodiser I suspect had a bright spark working for him when he worked on my parts.

My first problem is that I have different sized components, no bigger than 30 mm in diameter to 15 mm in diameter, but some components I believe have been over-etched and have come out extremely dull when compared to the rest of the batch and lack luster and also show signs of being "burnt" on the corners. So my first question is how do I get the components back to a shining finish and re-anodize them to match nice shinning parts. Do they have to be tumbled in ceramic media to save them? Please I have so many substandard parts that it's gotten expensive.

Next up is that in the orange dye section, I am having at the least 4 different shades of orange occurring in the same batch. What can be the cause of this. Also note that I send colour samples to match the colours as best as possible but I believe my blind grandma could do a better job.

I am also having an issue trying to get hold of good Bright green and Pink dye. I am trying to use Bright Dyes but the results are fairly poor. Please can someone assist with a good fastness with good UV resistance.

Last but not least is black. My black parts have come out dull and not really black but a fairly dark grey. Am I correct in saying that my anodizer is either over-etching and over-anodizing?
Graeme Lindner
Owner of a company - South Africa
---
April 29, 2019
A. Since we don't know what your anodizer is doing , anything is really just a guess. But the combination of complaints sounds like what I've seen if the line tech leaves parts in the nitric acid pre-dye rinse too long; burnt appearance, dull/off-shade light colors, greying of dark colors.
As for new colors...
Look at the reliant 'outdoor colors' web page for chips because color, too, is so subjective. Pink tej is a great looking bright pink that I'm experienced with. Not sure if thats what you were thinking of. But you need to get the scorching/greying under control first or it's sadly irrelevant.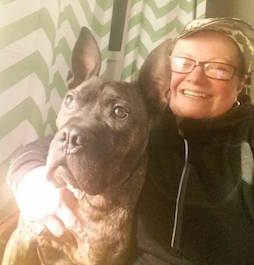 Rachel Mackintosh
Plating Solutions Control Specialist / Industrial Metals Waste Treatment - Brattleboro, Vermont
---
May 1, 2019
A. Hi Graeme- Just noticed the problem description includes burning on the CORNERS. Missed that when I was scrolling through on my tiny-screened phone. One more thing that you should look into is whether they are racking multiple different sized parts on the same load, and not being able to maintain consistent current across the whole load. It would be interesting to see where the scorching is occurring on the load, but if you aren't seeing them come out of the bath yourself, and not until they've been processed and unracked- it's even more of a challenge to troubleshoot!
Sorry about that! Both my previous suggestion and this problem are potential sources of dye uptake problems!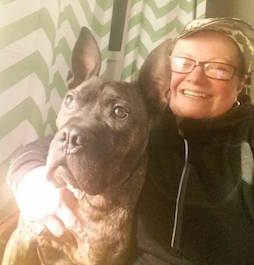 Rachel Mackintosh
Plating Solutions Control Specialist / Industrial Metals Waste Treatment - Brattleboro, Vermont
---
May 1, 2019
Q. Hi there, it was said to me that the components were set up on the same tree. The larger components where the ones that came out dull. Anodizer is blaming material being different but I'm not buying it. Am I correct in saying that the size plays a major role in the anodizing process when they are mixed up components?
Graeme Lindner
[returning]
- South Africa
---
May 3, 2019
A. If the material is different in a single load, "current robbing" is a strong possibility. So your anodizer may be correct as to the cause. That being said, it does not absolve your anodizer from responsibility if he's aware of the differing alloys. For best results, only the same alloys should be ran in a load.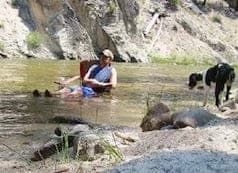 Marc Green
anodizer - Boise, Idaho
---
May 8, 2019
A. Do you know the thickness of the anodize? This also plays a role in the final color, you cannot get a black color with a low thickness anodize, and you can get different tones with different thickness for the rest of the colors.
Yohands Rey
- Chihuahua, Mexico
---
May 2019
A. Excellent points, Yohands! You are certainly correct that differing thicknesses will give differing orange tones, and that substantial anodizing thickness is required for good black anodizing (probably 0.0005" or more). But my own limited personal experience is that the color is a rather obvious purple rather than gray when the anodizing is too thin. Are there some dyes which yield gray in place of black if the anodizing is too thin?
Regards,
Ted Mooney, P.E. RET
finishing.com - Pine Beach, New Jersey
Striving to live Aloha
---
May 9, 2019
A. I'm with Mr. Green on the different alloys, for instance, 7xxx series, if anodized together with 6xxx will develop a film that is thicker than the 6xxx parts in the same batch, that is on top of the film on the 7xxx being more porous and absorbing more dye thus having a much richer tone than the 6xxx parts, and at the same time 6xxx will pass less current resulting in thinner film that expected, resulting in a fainter color shade.

Depending on the cleaning/etching process used for that batch, it might have been possible to catch the "wrong" alloy parts and pick them off to run separately if the anodizer was aware of the possibility, 7xxx and 2xxx will develop dark/black film if etched in hot caustic, and 6xxx will not, or just a slight hint of gray (depending on etching time), here the operator could spot the "wrong" alloys and pick the parts off to run them separately.

But it is my strong opinion, as anodizer, that it is 100% customer responsibility to supply this information with the parts, and if the customer doesn't know, then say so, because when you process hundreds or thousands of parts a day, there simply is no time to deal with these issues, once the parts are racked, they stay there till the lot is complete, deracking, reracking, etc., running on a separate rectifier, or even in a separate lot takes extra time, and the customer 99% of time will not want to pay the extra for that effort.

There are several different black dyes, the one I'm currently using doesn't produce the purplish hue, it gradually goes from light gray to jet black, and minimum thickness that a full black tone can be achieved with regular Type II anodizing with this dye is around 12 micron, below that the part looks sort of like "black chrome", it is black but somewhat translucent, more so when the surface is wet. Usually cheaper black dyes will require thicker film coating, heating, longer immersion etc.
Janis Ziemelis
- Riga, Latvia