Live! From beautiful Pine Beach New Jersey: Welcome to the world's most popular metal finishing website
topic 60901
Can Silver plating be done on Copper utensils?
November 27, 2018
Q. I am planning to start a business of manufacturing of Copper Glasses (tumblers) with plating of Silver and Gold.
Can anyone guide what will be the best way to achieve this?
The Silver/Gold Coating/plating should not wear-off easily. Any recommendations on processes possible to achieve this?
Sunny Sethi
buyer - Edison, New Jersey, USA
---
November 30, 2018
A. Hello, firstly, you're lucky. Yes copper can receive a silver or gold plating. But the process will depend of the use of your tumblers. If it is purely decorative, it's a bit easier.
The preparation is essential; hopefully, there are many common processes to prepare copper based alloys. Then you have to know that silver will probably turn yellow with time if it's plated directly on copper. So I recommend you add a nickel diffusion barrier that will reduce or stop the atomic migration between copper and silver.
Silver and gold plating both use cyanide-containing electrolytes. So you need to be really careful.

If your application is for food use, as I can remember there a specific operation to neutralise cyanide. But I'm not competent enough to inform you about this.
Julien METAYER
Student in Coating (Surface treatment) - LE MANS (FRANCE)
---
December 1, 2018
A. Hi Sunny

Tableware has been silver and gold plated since the nineteenth century. It is very well established technology with well known characteristics such as plating thicker where there is wear - eg the lip of a cup. This is very important with a high cost material like gold.
If you are going into manufacture the numbers involve will rule out amateur plating but there are many companies specialising in replating tableware for the high end hotel trade and they will be happy to advise.
Please be clear to them if your items are decorative, requiring only a "flash" of gold or intended for regular use where the thickness and cost will escalate dramatically.
Two technical points. You cannot use nickel as a barrier layer due to the possibility of nickel allergy.
Although cyanides are used in some processes, none will be present in the final coating.

Your business plan should provide for the wide fluctuations in gold price. It is very easy to pay a fair price for plating only to find that the value of your stock has fallen a month later.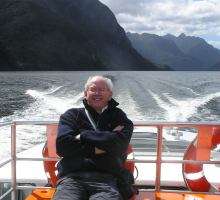 Geoff Smith
Hampshire, England
---
December 4, 2018

Q. Thank you very much Mr. Julien METAYER & Mr. Geoff Smith for Responding.

The intended use of tumbler will be drinking purpose. Hence it should food purpose.

I change in the plan I do not wish to jump into manufacturing at this point in time.
I have got a manufacturer for copper tumblers but I need to work on the Silver platingcoating.
I would wish to avoid Nickel. Is there a way possible where Silver Plating can be applied without Nickel and it can be long-lasting? Please suggest.


Sunny Sethi

[returning]




IHF - Edison, New Jersey USA





---

December 5, 2018

A. I've seen this posted before so I'm going to jump in.

A nickel barrier will not prevent a silver plated item from tarnishing. If this were true gold plated contacts would be silver plated instead.

Neil Bell
Red Sky Plating

Albuquerque, New Mexico




---
December 6, 2018
A. To avoid confusion ...
Nickel barrier layer is used to prevent diffusion of copper base into thin gold plating. Above about 5 microns of gold it is not necessary.
Silver tarnish is a surface reaction between silver and (mostly)sulphur in the atmosphere and has nothing to do with diffusion.
Silver has been used as a basis for gold plating and is frequently used alone in plating contacts where the design and contact pressure do not require gold.
Nickel is the preferred barrier for several reasons primarily the cost advantage. In food or skin contact applications nickel is banned in most legislations due to the possibility of allergic reactions.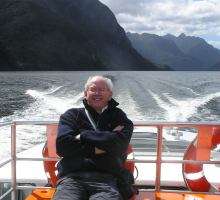 Geoff Smith
Hampshire,
England


If you have a question in mind which seems off topic, please Search the Site