Live! From Pine Beach NJ: The world's most popular metal finishing website, and the internet's friendliest corner
topic 60896
Theory of galvanising
November 19, 2018
Q. Just a quick question for experts in galvanising practice. I am trying to understand what happens on the surface of the steel when it enters the bath of molten zinc. Is it essential for zinc to solidify on the cold steel surface, so that diffusion of the iron into the coating can take place? What would happen if the steel were heated to the bath temperature before immersion? Would all the zinc run off and leave no coating at all?

If anyone knows of a good book, let me know. Thanks for the help!

Chris
Christopher Tidy
- Hannover, Germany
---
November 20, 2018
A. As far as books go - here are two recommendations:
(1) Hot-Dip Galvanizing by M.J. Hornsby; and
(2) World History of Galvanizing, by Jean Lamesch (privately published by Arcelor in 2004).
The second - I don't know how you'd get a copy; maybe from Arcelor. You should also checkout galvanizeit.org, the website of the American Galvanizers Association. A lot of very useful information there. And a final suggestion - check out on this great website all of the articles by Dr. Thomas Cook. He is, I think, the world's leading expert on hot-dip galvanizing.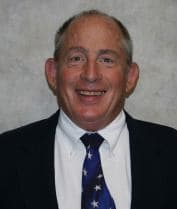 Tom Rochester
Plating Systems & Technologies, Inc.
Jackson, Michigan, USA
----
Ed. note: "World History of Galvanizing" [link is to info about the book at Amazon.uk] appears to be currently available from amazon.uk via Finishing Publications Ltd. but, sorry, apparently not from amazon.de


If you have a question in mind which seems off topic, please Search the Site