topic 60892
Vibratory finishing leaves smut on stainless steel
November 13, 2018
Q. I recently purchased a Rosler E420 Vibe Bowl and Z800 Centrifuge. The equipment was purchased to debur some long thin flat 302 stainless parts. The deburring process is working well, but we are getting a gray smutty surface film on the parts that does not come off during passivation. Any ideas on how to eliminate the smut?
Kurt Dube
Engineer - Southington, Connecticut
---
November 15, 2018
A. Kurt,
I'd reach out to your chemical vendor. I've seen smut on brass vibratory processes before and we pumped a low concentration specialty cleaner recommended by our vendor through and it cleaned them all right up. I had tried some homebrew acid mixes and other burnishes first and nothing was nearly as effective.
Jameson Grout
- Agawam, Massachusetts
---
December 8, 2018
A. Are your parts flat? If they nest during the processing, then you may want to look into dry organic abrasive process media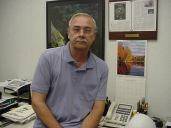 AF Kenton
Hatboro, Pennsylvania
---
December 10, 2018
Q. The parts are flat and narrow. .030 thick x .128 wide x 5-1/2 long. I've been working with a local chemist to come up with a solution to remove the smut. Conventional alkaline cleaners and nitric have not done a very good job in removing the smut. So far we found ultrasonic cleaning with a special formulated cleaner design to help remove the smut to be the best solution.
Kurt S. Dube
[returning]
Medical Components - Southington, Connecticut, USA


If you have a question in mind which seems off topic, please Search the Site