World's most popular finishing site / Internet's friendliest corner
topic 60882
Chrome thickness too low in Copper-Nickel-Chrome Plating
October 30, 2018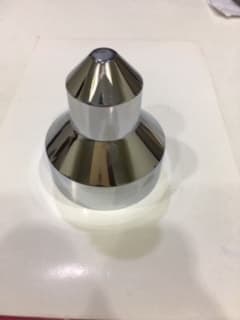 Q. We have a component of brass.
Customer requires 3 microns of copper + 20 microns of Nickel + 4 microns of chrome.
Copper and Nickel are okay, but we're not able to get chrome. The maximum we have done until now is 0.3 microns.
Any suggestions or help would be appreciated.
Jacob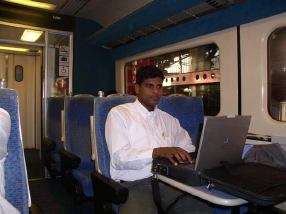 Ebanezer Jacob
forging & turning of brass - Gujarat, India
---
October 2018
A. Hi Jacob. Typical decorative chrome is probably less than 0.3 microns, and some specs like FED-QQC-320 (although now void) say that decorative chrome on brass should not be over 1.3 microns.
But this may be a hybrid application, neither strictly decorative copper-nickel-chrome nor hard chrome. I have heard that such hybrid finishes are used on motorcycle struts/shocks in India, in which case the nickel underlayer assists corrosion resistance while the chrome layer is thick enough to resist wear (but that's on hardened steel, not brass).
When you say you are not able to get that thickness what does that actually mean? You can't get it in the time you are allotting, or the plating flakes off, or it simply stops building up, or what? Thanks.
Regards,
Ted Mooney, P.E. RET
finishing.com - Pine Beach, New Jersey
Striving to live Aloha
---
Chrome plating solution strips away underlying copper and nickel in LCD area
January 30, 2019
Q. After doing Nickel Plating, we do Chrome Plating. Before Nickel, we do 3 microns of Copper Plating
Now what happens during Chrome is that it's eating away the Nickel and Copper both in the inside area. Thereby the brass material is visible.
The requirement is 3 micron Copper, 15 micron Nickel and 3 micron Chrome.
This is a component used in Telecommunications (antenna parts) and being exported to Denmark.
Regards
Jacob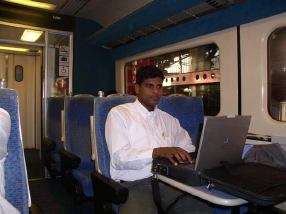 Ebanezer Jacob
forging & turning of brass - Gujarat, India
---
February 7, 2019
A. Hi Ebanezer,

Is chrome plated on HCD area? Did you measure Ni & Cu thickness on LCD area or simply base on observation to conclude LCD area Ni & Cu was stripped off?

Regards,
David

David Shiu
- Singapore