Live! From beautiful Pine Beach New Jersey: Welcome to the world's most popular metal finishing website
topic 60831
Cement reverts to having hex chrome after treatment
August 27, 2018
Q. Hi,
I wonder if you have ever heard of hexavalent chromium be treated with ferrous sulphate for reduction to trivalent chromium in the cement industry and then, after only some weeks of storage, the hexavalent chromium to be back again in concentrations of more than 2 ppm (which is the EU allowed limit in bulk cement).

We definitely know that the iron sulphate did the job in the first place and reduced the Cr content to lower than 2 ppm, but then after some weeks of storage the Cr6+ content went up.

We are doing this job in Greece for years - i.e. treating the Cr6+ of the cement with iron sulphate to reduce hexavalent chromium and we didn't change our process whatsoever so that this change in behavior of Cr6+ is justified. Normally it takes months till Cr6+ starts to increase and still not considerably (if the cement is stored in kind of oxidation conditions).

Would be grateful for any insight on this issue.

Kind Regards,
SYMEON GEORGIADIS
GSA HELLENIC MODELLING CENTER P.C. - HALANDRI, ATHENS, GREECE
---
August 28, 2018
A. In U.S. 4,784,691 to Rasmussen (now expired), the patentee states "The amount of ferrous sulfate to be added depends, inter alia, on the amount of chromate contained in the cement, and as the chromate-reducing ability of the ferrous sulfate may decrease during the period of time in which the finished cement composition is stored before use, the necessary amount of ferrous sulfate may also depend on the stipulated storage time of the cement composition. The longer the cement mixture is to be stored, the more ferrous sulfate is required." So this isn't new.
I would presume that the best solution would be to add more ferrous sulfate depending on the amount of chromium and the storage time. Lea's "Chemistry of Cement and Concrete" [link is to book info at Amazon] is an invaluable resource on cement chemistry.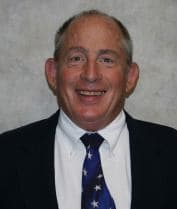 Tom Rochester
Plating Systems & Technologies, Inc.
Jackson, Michigan, USA
---
August 28, 2018
Q. Thanks Tom, this is indeed the solution that I thought of also. It is in fact a matter of the content of reactive iron, that is to say Fe2+, contained in the iron sulphate product. It seems that depending on whether the iron sulphate is added in the end product or during the grinding process the result (Cr content) we get in the end product. Obviously during the grinding process and due to high temperatures part of the bivalent ferrous is oxidized to trivalent ferrous therefore losing its reductive power.
Since the product we are using has a Fe2+ content of 22% it is a question if during the production process of iron sulphate higher Fe2+ can be achieved. As far as I know the drying of the iron sulphate takes place in either rotary drums or belt conveyors which are "ventilated" with warm air. But also to the best of my knowledge, you can not get to higher content than 22-25% unless you apply a more intensive thermal drying process.
So the question is how can we suggest to our iron sulphate producer, apply a more rigorous process of thermal drying in order to achieve higher Fe2+ content.
SYMEON GEORGIADIS
[returning]
GSA HELLENIC MODELLING CENTER P.C. - HALANDRI, ATHENS, GREECE
---
August 28, 2018
A. My first instinct would be to just add more ferrous sulfate. I know that there is a huge stochiometric excess of ferrous ions. Another option would be to add sugar. Sugar will increase the setting time (this might be a good thing or it may be a bad thing) and reduce hex chrome to tri since sugars are reducing agents.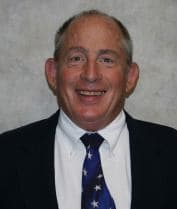 Tom Rochester
Plating Systems & Technologies, Inc.
Jackson, Michigan, USA


If you have a question in mind which seems off topic, please Search the Site