Problem? Solution? Chime right in!
(perhaps the world's last 'no registration' site)
-----
"Titanium grade for fasteners for aluminum anodizing"
August 6, 2018
Q. I have been looking to increase my company's inventory of titanium nuts and bolts for anodizing. We like using the titanium much more than aluminum racks since they won't anodize and seem to conduct the electricity a lot more evenly. I've hit a snag though, in that I don't know what grade of titanium is acceptable for type III sulfuric anodizing, since I don't know what the bolts we already have are.

I am guessing that it must be the "CP" or pure grades, being 1, 2, 3 and 4. However, I am finding grade 5 all over the place and don't know if that will work, or just get ruined since it is alloyed with aluminum.

Any help or knowledge on this topic is greatly appreciated.
Ryan Lima
- Keene, New Hampshire, United States
^
---
August 2018
A. Hi Ryan. I am answering from book knowledge rather than any actual experience, but CP grade 2 is also a very common material for fasteners, so that's what I'd use. Even chemically pure titanium carries very little current, maybe 3% of copper, and grade 5 carries maybe 1% of copper, so I imagine the conductivity as well as the electrochemical resistance of grade 5 alloy might be problems. Even still, you shouldn't try to carry current with titanium bolts; I'm only referring to what incidentally can happen :-)
Regards,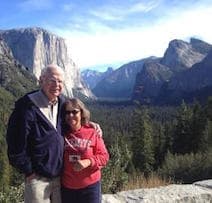 Ted Mooney
, P.E. RET
Aloha -- an idea worth spreading
finishing.com - Pine Beach, New Jersey
^