Live! From Pine Beach NJ: The world's most popular metal finishing website, and the internet's friendliest corner
topic 60808
GALVALUME Coated Sheet Steel in animal confinement applications
July 26, 2018
Q. My situation:
Hi this is Tony Xie from China, I supply pig buildings for Chinese clients, and one of clients most concerned things is the selection of the clad material, I usually suggest clients to use HDG pre-painted steel panel because the U.S. Steel technical bulletin said galvalume is not recommended for animal confinement applications, but it did not provide any theory basis, just provided the statement as below:

"GALVALUME 1 Coated Sheet Steel has outstanding corrosion resistance in a wide variety of environments, including rural, industrial and marine regions. Atmospheric exposure for more than twenty five years has clearly demonstrated that it is at least two to four times more durable in these environments than G90 galvanized sheet. GALVALUME Coated Sheet Steel easily meets its twenty five-year warranty requirements, even in regions of acid rain.

In certain applications, however, the relative corrosion rates of materials change. One of these applications is animal confinement buildings for hogs, cattle, and poultry. In these environments, the corrosion of GALVALUME is more rapid than hot-dip galvanized. For this reason, U. S. Steel neither recommends nor warrants the use of GALVALUME Coated Sheet Steel in animal confinement applications."

Would you please tell me why Galvalume is not recommended in animal confinement applications?

Thanks in advance!

Tony Xie
QING DAO ATI AGRI&HUSBANDRY ENGINEERING CO.,LTD - Qingdao City, Shandong Province, China
---
October 3, 2018
A. Galvalume is less corrosion resistant to urine from animals that straight zinc galvanizing.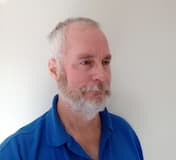 Geoff Crowley
galvanizing & powder coating shop
Glasgow, Scotland
---
October 2018
A. Hi Tony. Per the information you quoted and Geoff's answer, Galvalume is not as good as zinc galvanizing for this application.
When you ask "why?", remember that corrosion resistance is a complex phenomena. But as a hint, both zinc and aluminum are "active" metals; neither is at all "corrosion resistant" as a metal. Rather, it is their corrosion products which are stable and adherent, and tend to shield the underlying metal from continuing attack. In the presence of urine, with its uric acid, breakdown into ammonia, etc., apparently zinc coatings survive better than aluminum-zinc ones. Exactly why might be complicated :-)
Regards,
Ted Mooney, P.E. RET
finishing.com
Pine Beach, New Jersey
We need "Aloha" now more than ever


If you have a question in mind which seems off topic, please Search the Site