Live! From beautiful Pine Beach New Jersey: Welcome to the world's most popular metal finishing website
topic 60806
Black rust or iron sulfide from rebar
July 25, 2018
Q. Hello everybody

I have a question about corrosion:
I was recently in a coal power plant during maintenance. We were in cooling room where sea water is used to cool the hot water that comes from the generator room, after condensing. This cooling room has columns made of concrete which was cracked.
Once we removed the damaged parts, we see that part of the steel bar has disappeared starting from the its edge, and a lot of dark material was spread around. Not only that, there was also some brown rust and white and some other colors. There was also high chloride content there.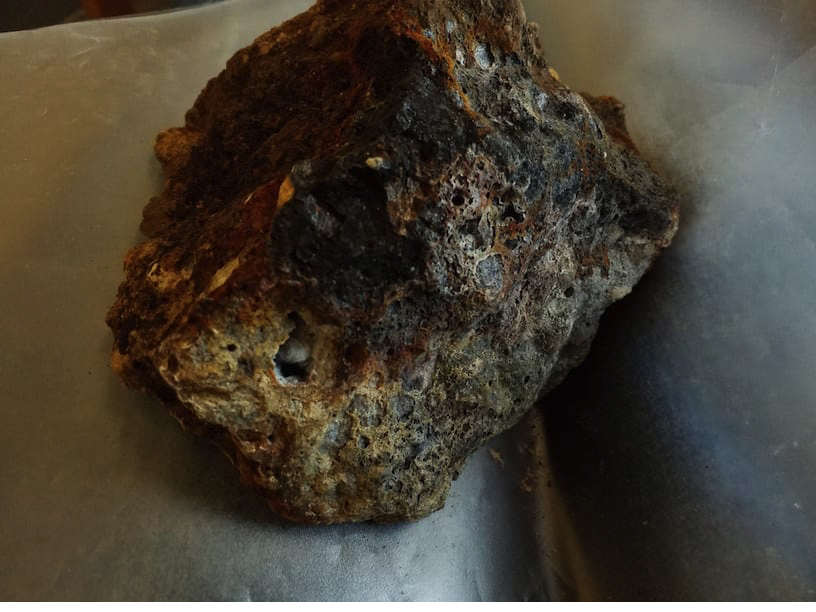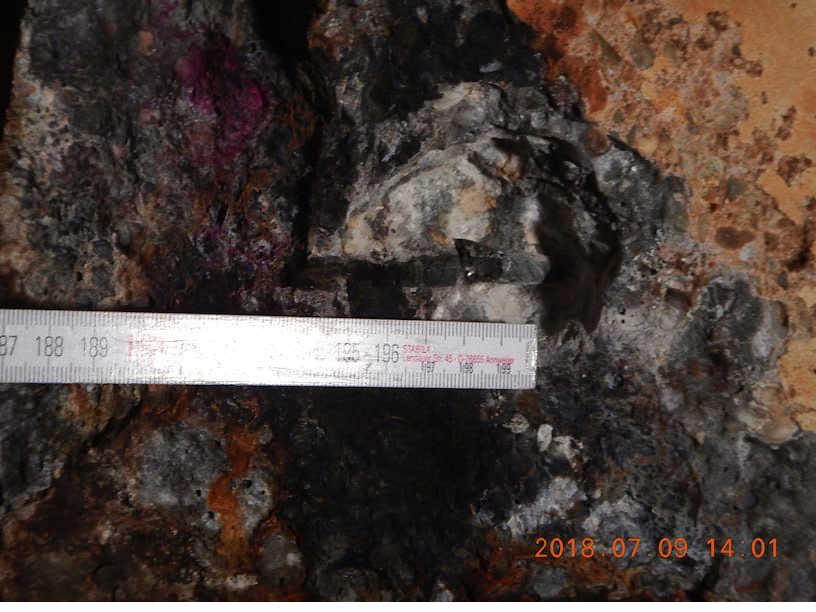 Could it be black rust or iron sulfide? How can I be sure of what I have?
Rawaa Alhilween
- Hamburg, Germany
---
July 26, 2018
A. Just put a drop of acid on the black area. Sulphides will give off the characteristic smell of hydrogen sulphide.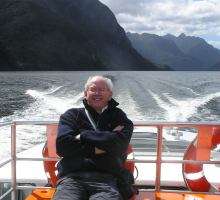 Geoff Smith
Hampshire, England


If you have a question in mind which seems off topic, please Search the Site