World's #1 on-line resource since 1989
-----
High Temperature PVD Coatings for Gas Burners & Firepits
May 14, 2018
Q. Are there any gold colored PVD coatings that can handle high temperatures? I need something that can handle 900 °F. I have tried Titanium nitride and that oxidizes and turns silver. I believe 10k gold could work but that may be prohibitively expensive.
The application here is for gas burners on cooking products. Currently the brass components oxidize and turn dark & ugly.
Max Oyler
appliances - Louisville, Kentucky USA
---
March 18, 2020
Q. Hi! Need to know if PVD coating is FIRE/HEAT RESISTANT ... I am thinking to use it on some fire pits?
Munawwer Mohd
Manufacturer - Exporter - Mordabad , U.P , India
---
March 25, 2020
A. PVD coatings are deposited at very high temperatures for wear resistance, typically in the range of 400 to 500 °C, but the PVD coating itself can withstand much higher temperatures -- depends on the specific coating. Problem is not the PVD coating, then, but the substrate/coating combination. If your substrate is stainless steel, you should be in good shape.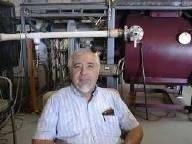 Jim Treglio
-
scwineryreview.com
PVD Consultant & Wine Lover - San Diego, California