Live! From beautiful Pine Beach New Jersey: Welcome to the world's most popular metal finishing website
topic 60763
Charging customers for audits?
May 21, 2018
Q. Hoping to get some opinions about this …

We are small company (31 employees) but we do maintain NADCAP certification on merit and have approvals from most of the major aerospace Primes. Over the last few years and with the stricter AS9100 compliance our customers are maintaining, we have seen a major increase in on-site audits. Last year we had 11 on-site audits including NADCAP. This year we are expecting that number to increase as we have 9 audits already scheduled and have had 4 just this month. These audits are not required for new approvals and do not result in new work for us.

Being that we are NADCAP approved and our Primes audit us regularly as well, I am considering implementing a fee for audits that are not required for new Prime approvals. In the past I did welcome 4-5 audits per year as they always helped to identify opportunities for improvement. Now though, I am spending many of my days completing checklists and preparing for audits. Every audit consumes my time and interrupts production. I am not seeing any value in this increase.

Is anyone else experiencing this increase in on-site audits? Are you considering or are you already charging audit fees?

I would really appreciate the feedback!
Charissa Kobyluck
Plating Shop Quality Manager - Phoenix, Arizona, USA
---
May 25, 2018
A. Hi Charissa

When Nadcap (it is no longer NADCAP) was set up by the primes it was specifically aimed at eliminating multiple audits.
Unless the primes are auditing for a particular purpose - like possibly approving a new product - there is no justification in wasting your time and money.

Please speak to the Nadcap staff engineer and explain your problem. They are very helpful and this is in their interest too.

Please let us know how you get on as others may have this problem.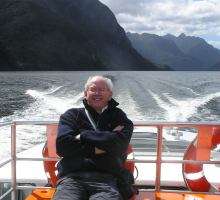 Geoff Smith
Hampshire, England


If you have a question in mind which seems off topic, please Search the Site