Problem? Solution? Chime right in!
(perhaps the world's last 'no registration' site)
-----
"Yellow metalgom coating"
March 5, 2018
Q. We have an inquiry from our client for tool steel material. They need a shearing blade
for cutting GR60 material. We have selected K110-Bohler material for this particular application. Well after mentioning all the requirements such as size, hardening procedure they insisted on yellow metalgom coating. After doing some research, we didn't find such coating. Does anyone have any information for yellow metalgom coating.
Mohsin Khan
- Jeddah, Saudin Arabia
^
^- Privately respond to this RFQ -^
---
March 2018
A. Hi Mohsin. There is a company by the name of metalgom in Cordoba, Argentina (www.metalgom.com.ar) which seems to specialize in rubber-like coatings on metal, and which look like they can be done in yellow or any other color. But we need hardly caution you that typographical errors happen thousands of times a day in our polyglot world, and this may have nothing at all to do with your client's intentions :-)
Regards,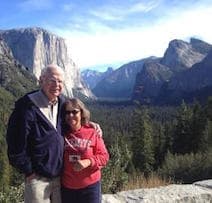 Ted Mooney
, P.E. RET
Aloha -- an idea worth spreading
finishing.com - Pine Beach, New Jersey
^