Problem? Solution? Chime right in!
(perhaps the world's last 'no registration' site)
-----
"Removal of oxide layer from nickel metal foam"
January 19, 2018
Q. Hi everyone,

I am involved in a research project on liquid metal batteries. We are currently trying to use Nickel foam as a current collector for a battery. The foam shall be filled with liquid lithium, which works well sometimes, but often the lithium does not wet the foam. We think this is due to a thick oxide layer forming on the surface.
My question is about the right way to remove the oxide layer (and to prevent re-oxidation) before getting the foam into a glove box.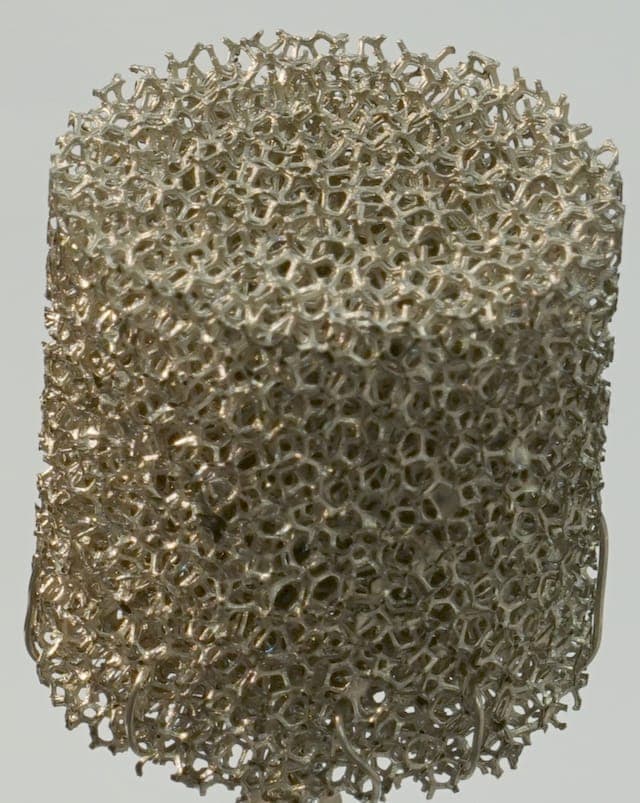 My search so far tells me that using HCL or H2SO4 or other acids should do the work, but I am concerned about residues of the reaction products at the foam's surface or the introduction moisture into the glove box.
Has anyone got an idea for a cleaning process that:
* removes all oxides form the foam matrix
* does not introduce new impurities sticking to the surface
* allows for a fast drying process to get the foam into the glovebox
* ideally it would be done in the glove box (aqueous solutions not allowed there)

Best regards

Michael
Michael Nimtz
Researcher - Dresden, Germany
^