Problem? Solution? Chime right in!
(perhaps the world's last 'no registration' site)
-----
"Severe outgassing when welding die cast aluminum parts"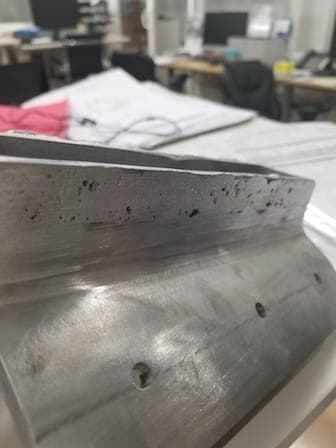 September 20, 2017
Q. We have a die cast aluminum bracket we are welding to an extruded aluminum part. We are experiencing server outgassing from the die cast part making them unusable. The aluminum is ADC12, shot in Asia. I sent a photo.
So what can be done to minimize this?

Is this the correct material for welding?

Thank you.
Ted Telesky
- Napa, California
^