Serious Education ... plus the most fun you can have in metal finishing.
What is the deposition rate of flux on steel in galvanizing?
February 2, 2017
Q. In using the pre-flux method in batch galvanizing, does anyone have any information on the thickness of the dried flux that sits on the steel between fluxing and dipping in zinc? Or perhaps the deposition rate in say grams per square meter?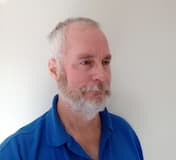 Geoff Crowley
galvanizing & powder coating shop
Glasgow, Scotland
---
June 27, 2017
A. Geoff,

I did the experiments many years ago and the numbers you want are somewhere in my basement in my 100 pounds of notebooks. I did the experiments to show galvanizers how inexpensive flux is in relation to zinc costs.

For 12 degree baumé flux my final formula was flux usage of 1/2 of 1% of zinc usage. Thus for every 100 kg of zinc consumed 0.5 kg of flux was required. This assumes no purification of flux. For a % GZU of 5% this would mean that for every 100 kg of zinc consumed, 2,000 kg of steel would be galvanized.

When I used 71 °C flux and allowed the steel to heat up to the flux temperature (residence time of steel in flux of 3 minutes) twice the amount of flux was on the steel (and more evenly coated with flux) compared to room temperature flux.

Regards,
Dr. Thomas H. Cook
Galvanizing Consultant - Hot Springs, South Dakota