topic 60352
Acid vs Cyanide gold plating solutions
January 16, 2017
Q. I am planning to gold plate a set of nickel plated clarinet keys. I am looking to apply a hard, thick gold plating that will wear well in this application. Which type of gold plating solution would be best for this project? Thanks.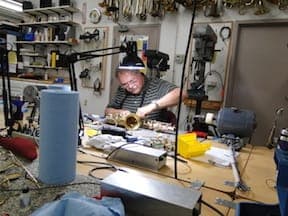 John Talcott
band instrument repair - Springville, Utah USA
---
January 17, 2017
A. There are many gold plating formulations which can meet your requirements.

I'd probably use an acid gold with a bit of nickel or cobalt.

Contact the suppliers of gold plating processes. They will steer you in the right direction.

But ... to do yourself a handful of keys is probably neither economically nor technically wise. You'll likely spend too much money and do a poor job.

Find a good plating shop which will do them better and cheaper than an inexperienced hobbyist can.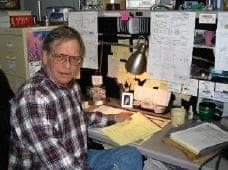 Jeffrey Holmes, CEF
Spartanburg,
South Carolina
---
January 2017
A. Hi. Jeffrey's advice is good from start to finish. But the one modifier I would add is that there are many artists and hobbyists who want to learn to do plating; for them, gold plating of small items which are already nicely nickel plated can be a good starting point because 'prepping' the metal is the hard part, and that's already been done.
On the other hand, experience is the best teacher, and gold at $1000+ per ounce is an awfully expensive teacher.
Regards,
Ted Mooney, P.E. RET
finishing.com
Pine Beach, New Jersey
Striving to live "Aloha"
---
January 18, 2017

Thank you Ted for your understanding. I am a trained band instrument repair technician who prides himself on attention to detail and research before beginning a new project. The point of my original question was to find out the advantages and disadvantages of acid based gold plating solutions compared to those that are cyanide based. Since I already have the necessary equipment, to buy the required amount of gold solution is less than half the amount estimated by professional platers to do the job. Since I am doing this for a friend I am not charging for the labor.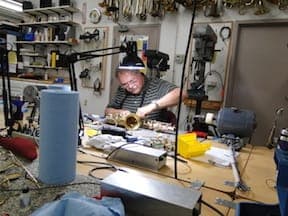 John Talcott
[returning]
- Springville, Utah USA
---
January 2017
A. Hi John. You can try a library for Goldie's "Gold Plating Technology" =>
... and after repeatedly thumbing through its excellent 630 pages, you'll still have the same question "acid gold vs. cyanide gold?" -- at least I do :-)
The same with other books that talk about gold plating. The problem is that gold plating has been around for 170 years, and is very technically pliable, so that just about anything you can achieve with alkaline cyanide gold you can do with acid gold and vice versa. Although most acid gold is still cyanide based, there is less cyanide so it's probably somewhat safer to work with. It's probably somewhat easier to incorporate the nickel or cobalt alloying material for hardening the deposit. As mentioned, I'm confident that Jeffrey's advice is good. The downside of acid gold would be that your anodes need to be platinized titanium rather than stainless steel, which adds expense.
You may realize this, but for the benefit of other readers, you don't formulate gold plating solutions, you buy them.
Regards,
Ted Mooney, P.E. RET
finishing.com
Pine Beach, New Jersey
Striving to live "Aloha"
---
March 27, 2017

Thanks again for the advice. I found a local supplier for 24K hard gold solution who was very helpful in providing technical help. The gold plated clarinet keys turned out beautiful.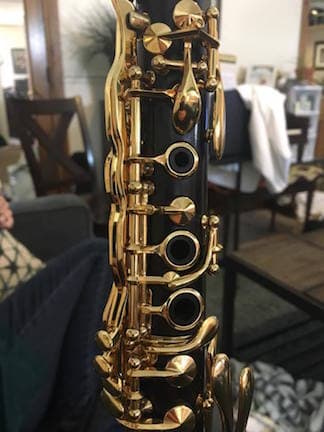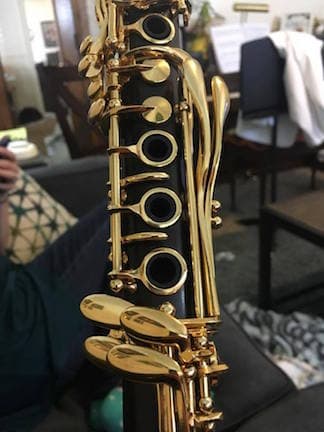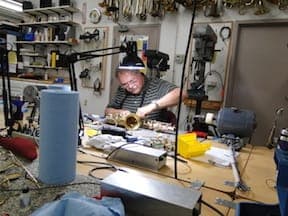 John Talcott
[returning]
- Springville, Utah USA
---
March 28, 2017
A. Hi John
If Ted had not posted this as two separate questions ...
One more point.
If the keys are already nickel plated, the nickel will require an activation process before gold plating or you will have severe adhesion problems. It is often more efficient to strip the nickel and replate.

Nice instruments !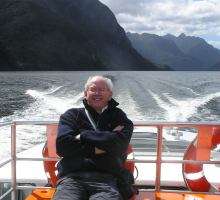 Geoff Smith
Hampshire, England
---
March 28, 2017
Q. Prior to gold plating the clarinet keys that were previously nickle plated, we did an electrocleaning, and then an "acid" dip as directed by the manufacturer of the gold plating solution. I hope this is what is meant by "activation process".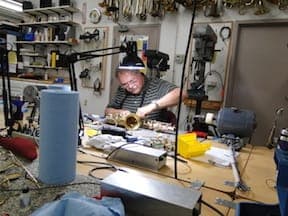 John Talcott
[returning]
- Springville, Utah USA


This public forum has 60,000 threads. If you have a question in mind which seems off topic to this thread, you might prefer to Search the Site