Where the world gathers for
plating, anodizing, & finishing Q&As since 1989
-----
How to electrodeposit Tungsten, Tantalum, and/or Iridium

Current postings:
March 30, 2022
Q. Hi, everyone!
Recently, I am trying to synthesize Ni-W coatings with a high W content using DC electrodeposition. Now, cracking is the main problem. I want to know whether there is any effective additives to inhibit cracking in Ni-W electroplating with a high W content? Also I want to know what the cracking mechanism for Ni-W electrodeposition is -- residual stress or hydrogen release?
Thanks!

Yan Lin
- Wuhan China
---
---
---
Closely related historical posts, oldest first ...
1999
Q. Dear Friends, is there any information available for plating Tungsten on steel or aluminium?
TJ Sharpe
- Lewisville, Texas
---
1999
Hi TJ

Pure tungsten cannot be deposited from a conventional aqueous plating bath. Your options include co-depositing it from a cobalt or other plating metal, plating it from an organic or molten salt electrolyte, or using a vacuum deposition process. Good luck.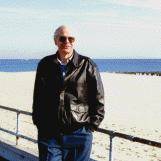 Ted Mooney
, P.E.
Striving to live Aloha
finishing.com - Pine Beach, New Jersey
---
---
December 28, 2016
Q. I am hoping to find a viable way to plate Tungsten, Tantalum, and or Iridium to Aluminum. We are having difficulties with the aluminum oxide conundrum! Dave
David Miller
science consultant - Port Townsend, Washington USA
---
December 2016
A. Hi David. The "aluminum oxide conundrum" is a relatively minor problem, requiring an immersion plating of zinc from a zincate bath as the first metal layer. The major problem is that tungsten and tantalum cannot be electrodeposited from conventional aqueous electroplating baths, and iridium deposition can only just barely be done, and only onto a gold plated substrate and with some other unusual requirements.
What are you trying to accomplish and what have you tried, and with what results? Are you open to organic plating baths, Fused cyanide salt baths, PVD coatings? Thanks.
Regards,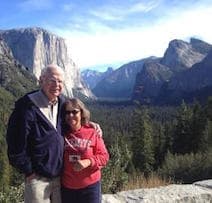 Ted Mooney
, P.E. RET
Striving to live Aloha
finishing.com - Pine Beach, New Jersey
---
December 29, 2016
Q. We are attempting to plate these metals to the inside of a 12 inch aluminum cylinder. The inside diameter is just under four inches. We would like to do platinum and rhenium as well. I am unfamiliar with the organic baths you mentioned or the cyanide salt baths. I'd like to hear more about those! One method we are considering is peen plating. We are hoping to use a mix of these metal powders (1-5 micron size) and peen them into the aluminum at relatively high temperatures. We are thinking of using gallium as a way of removing the aluminum oxide. We need to have the metals fairly evenly distributed and with a final thickness of 6 microns. Thanks for your help with this! Dave
David Miller
[returning]
science consultant - Port Townsend, Washington USA
---
December 2016
A. Hi again. The overwhelming majority of electroplating is done from water-based plating baths and many metals can be electroplated in this way. But some metals cannot be electroplated in that fashion for reasons such as water decomposing more readily than their ions reducing. So there are a few metals like aluminum which can be plated out of organic solutions but not water, and there are other metals which can only be electroplated from melted salts of the metal.
Decades ago there was a plating jobshop in New Jersey which specialized in plating from fused salts, but I don't currently know anyone with experience or expertise in that subject (safety and environmental regs probably make it impossible for a jobshop like that to exist in the USA today).
"Electrodeposition of Alloys: Principles & Practice"
by Abner Brenner
from Abe Books
or

Affil. Link
Your purchases make finishing.com possible
A search of the metal finishing literature could be conducted by Finishing Publications / Metal Finishing Information Service [England] or perhaps others. Alternately "The Electrodeposition of Alloys" .
talks a bit about such subjects, and offers references to papers about it.
As for peen plating, Tom Rochester [of Plating Systems & Technology, a finishing.com supporting advertiser] frequents these pages, and he may be the foremost expert on the subject.
I have nothing beyond 10 minutes of google knowledge about gallium and aluminum, but it's my understanding that the gallium will form an amalgam and ruin the aluminum. So you might consider zincating as the first step instead. Good luck.
Regards,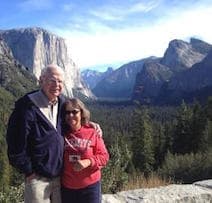 Ted Mooney
, P.E. RET
Striving to live Aloha
finishing.com - Pine Beach, New Jersey
---
---
Or see this related threads: