Where the world has
gathered for finishing Q&As since 1989
Surface issues with blackened steel rods
(
-----
)
November 8, 2016
Q. My company was sent blackened steel rods (covered in oil) to treat with nano technology products to be conductive and prevent corrosion. The nano product which penetrates the pores of the steel and bonds at the molecular level (and is also conductive) works perfectly.
We have another product that requires a mechanical bond; sanding or acid etching the rod does nothing, it will not bond mechanically and is easily stripped off. Does the temperature of blackening the steel rod change the surface to make this happen? Does blackening steel change the surface or ability of the steel to accept a bonding material?
Curtis Jelmeland
- Anoka, Minnesota
---
November 2016
A. Hi Curtis. There are so many unknowns that this is difficult...
First, there are at least two types of blackening processes: hot black oxide, which converts a few microns of steel to an adherent black rust; and 'room temperature blackening' which deposits a black selenium compound on the steel. This tends to be smutty and less adherent.
Second, to my knowledge, blackening is not an undercoating under any other finish, and is always oiled or waxed, which makes bonding anything onto it impractical; you must completely remove it. We don't know what oils, waxes, or even silicone compounds might be involved with some "blackened steel rods covered in oil". And we don't know how effective your sanding and acid etching is. Are you sure the blackening is left in place before your nano-coating? Or could it be that they remove the blackening as part of their process and just don't mention it.
Finally, although it is easy to picture processes which "bond at the molecular level" like electroplating, and processes with "mechanical bond" like painting, the concept is still slightly vague, because things are never as cut-&-dried as we'd like them to be. For example, paint "mechanically bonds" to galvanizing, but certain paints saponify and won't adhere anyway.
I don't think blackening is changing the underlying characteristics of the substrate, but I think a lot for detail about your situation must be resolved. Good luck.
Regards,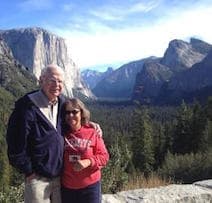 Ted Mooney
, P.E. RET
Striving to live Aloha
finishing.com - Pine Beach, New Jersey
---
---
February 2, 2017
Q. What can be the cause that there is rust on our components? Our steel is treated with black oxide. They put a thin film of oil on it.
Maurice de Jong
- Sittard, Limburg, Netherlands
---
February 2017
A. Hi Maurice. Black oxide and oil offers very limited corrosion resistance. But we would need a lot more info to know whether the black oxide is delivering less corrosion resistance than it should, or whether you are expecting too much.
Regards,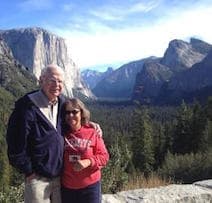 Ted Mooney
, P.E. RET
Striving to live Aloha
finishing.com - Pine Beach, New Jersey