Serious Education ... plus the most fun you can have in metal finishing.
Thermal effects of drilling steel
November 5, 2016
I'm working on a project which investigates the thermal effects on the drilling of low carbon steel. I'm trying to find thermal problems to work on that arises from drilling the material. Are there challenges while drilling these materials?
Qudus Giwa
- Lagos, Nigeria
---
January 1, 2017
A. Qudus,
I think the biggest challenge is tool wear and coolant removal to a much lesser extent Are you thinking of gun drilling? What type of drilling? Micro-cracking is possible but with proper clamping, coolants and toolpath including a penetration rate which is modest, these hurdles can be overcome.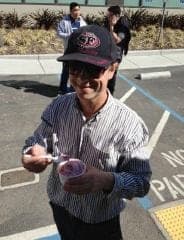 Blake Kneedler
Feather Hollow Eng.
Stockton, California