World's #1 finishing resource since 1989
No login needed: Chime right in
topic 60300
Removing Yellow Chromate color from a zinc plated part
A discussion started in 2016 and continuing through 2020 so far.
Adding your Q. / A. or Comment will restore it to our busy Current Topics page
October 24, 2016
Q. Had some plating done that was to be plain silver zinc, but came back a yellow chromate color (golden color). Is there a way to remove the yellow color without compromising the protective zinc plate and retaining a shiny silver finish? Mechanical removal is out, way too many smalls.
mark hipp
hobbyist - kennesaw
---
October 24, 2016
A. There are two approaches. Technically, the first is best.
1. Many metal finishing suppliers sell silicate sealers such as JS 500, Hyperseal, Superseal, and many others. Dipping the part in this solution (heated) will often remove the color. Usually this is done inline on freshly chromated parts and completely removes the color. This is a great process developed by Jim Sutherland at Torcad in Canada; he's now at Coatings 85. It generally bumps the salt spray protection up to 500 hours or more. Over dried and aged parts this may or not work or may take a long time to removed the color; the corrosion protection is enhanced regardless.
2. Ford used to have a process called "double dip" chromating in which the freshly chromated part was dipped in a dilute warm solution of soda ash and caustic soda to remove the color. This process was used prior to RoHS (IMHO)mania.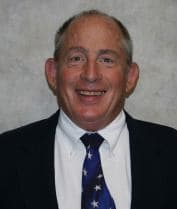 Tom Rochester
Plating Systems & Technologies, Inc.

Jackson, Michigan, USA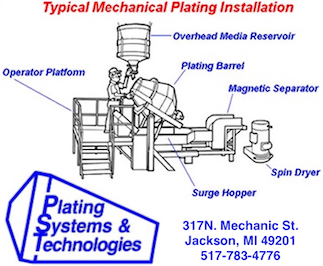 ---
October 26, 2016

I did a little experimenting and found that a 25/75 solution of (sodium hydroxide / 2-butoxyethanol) and water respectively, at 160 degrees for 3 minutes removes 95% of the yellow and leaves a very bright zinc. Don't know if this is chemically correct but seems to work well? Thanks for the help and response.
mark hipp
[returning]
hobbist - Kennesaw Georgia usa
---
---
Can you plate over yellow zinc with clear/silver?
December 6, 2020
-- this entry appended to this thread by editor in lieu of spawning a duplicative thread
Q. Greetings from NY. Forgive me if this is a dumb question. I have yellow/gold zinc plated hardware for a car restoration. Originally it would have been silver zinc. Can you plate over the existing plating with silver?
Chris Tru
- Fishkill, New York
---
December 2020
A. Hi Chris. You may know this, but for the benefit of newbies trying to learn, there is actually no zinc electroplating that is yellow or gold in color. Rather, there are two steps involved in getting the yellow color; the first is zinc plating, the second is chromate conversion coating with a 'yellow chromate'. Zinc plating always requires chromate conversion coating, but it can also be clear chromate or black chromate (and a few other variations).
You cannot plate zinc onto the existing yellow color because the chromate is non-conductive and is not metal. The usual answer is to strip the yellow chromate and the zinc plating, and then re-plate with zinc and apply clear chromate.
But we added your question to a thread where Tom and Mark have already offered good responses about things you could try.
Luck & Regards,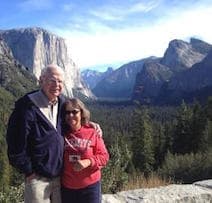 Ted Mooney, P.E. RET
Aloha -- an idea worth spreading
finishing.com - Pine Beach, New Jersey