topic 60291
Green Dust on the car chrome
October 13, 2016
Q. If anyone can help, it will be greatly appreciated

I have a 1959 Corvette which I have owned for 29 years and was restored about 26 years ago. Since then I have had nothing restored apart from re chroming the rear bumpers about four years ago.

In the last nine months or so I have noticed a significant deterioration in the condition of the chrome. I polished it all two months ago and today it was pitted and looks like it had been parked at the ocean (only on the chrome).

In addition the wheel hubs have a light green dust on them which looks like pollen, but is bright green.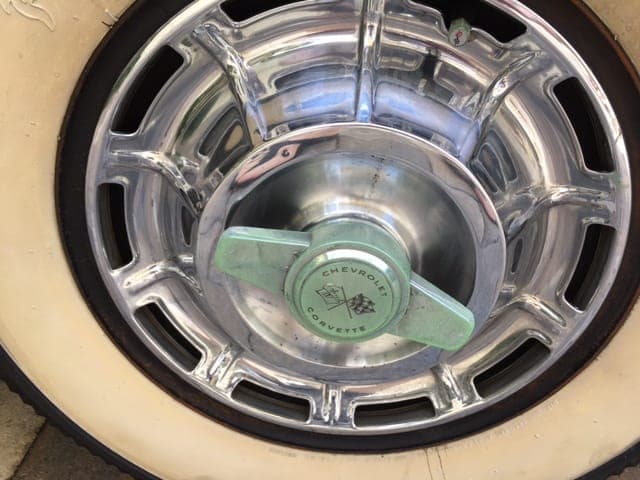 It appears that the chrome has aged twenty years in one year, and it includes the chrome that was only completed four years ago. The car is in the same garage as always and the other cars in the garage do not seem affected.

I called the folks who chromed the bumpers and he was very helpful but did not know the cause of the problem.

Thank You, Mike
Michael Hagerty
Car collector - Windermere,Florida,USA
---
February 5, 2017
A. Michael,
This is a tough situation. A couple of things to look at: How is the garage cleaned? Does someone come in and mop the floors with bleach? Anyone been cleaning the car? Where are the pool chemicals stored? Any chlorine, bleach or bottles of chemicals near the car in the garage?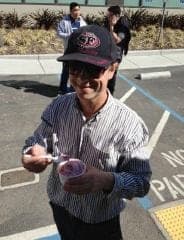 Blake Kneedler
Feather Hollow Eng.
Stockton, California
---
February 7, 2017
Q. Thanks Blake,
The only thing I have used on the floors is Simply Green, and nothing of a chemical nature is stored in the garage.
Plus the other cars seem fine, although I feel they are better since I moved the Corvette out of the garage, although that could be my imagination.
Michael
Michael Hagerty
[returning]
- Windermere,Florida
---
February 10, 2017
A. From my experience, the green patina you are seeing comes from the copper underplate, seems like the nickel plate over the copper was not thick enough or has failed.
Marvin Sevilla
- Managua, Nicaragua
---
February 10, 2017
Q. Thank You Marvin,
Greetings from Florida
I think you are right based upon what I am learning, but my question is how can it spread so quick over most of the chrome; even the pieces done about four years ago?
Can it be in some way contagious?
Michael
Michael Hagerty
[returning]
- WINDERMERE,Florida
---
May 16, 2017
-- this entry appended to this thread by editor in lieu of spawning a duplicative thread
Q. I have an 06 Corvette and my girlfriend left chlorine in the garage where it was parked now the chrome rims are or have green stains on them how can I remove that from the rims?
Johnny Russell
- N Richland Hills, Texas


This public forum has 60,000 threads. If you have a question in mind which seems off topic to this thread, you might prefer to Search the Site