Serious Education ... plus the most fun you can have in metal finishing.
Clarification on the type and cause of open air brass corrosion
September 19, 2016
Q. I am working on an accelerated endurance test plan for electrical rotary connections made of solid brass. There are physical examples of these components becoming corroded to the point of being too resistive to be effective. This corrosion is generated primarily from exposure to the elements potentially including arid or high salt (coastal) environments. I hope to replicate this corrosion at a much faster rate for the purpose of evaluating the efficacy of several design changes that are being made to combat the problem. I have a salt spray chamber that is continually running in accordance with ASTM B117 [link by ed. to spec at TechStreet] at my disposal, but I am not convinced that B117 is really the ideal method to generate the corrosion on these components. Are there any methods that can be employed to accelerate the accumulation of corrosion on brass that can actually be correlated to real world weathering? I have read about SAE J2334 [link by ed. to spec at TechStreet] elsewhere on the site, and the real world correlation to time is certainly appealing, but I am unsure if it is truly an acceptable method to use. It is also of mild concern that the liquid being applied to induce corrosion does not leave behind a conductive coating, as that would invalidate the electrical portions of the test. I request further input on the preferred method to generate surface corrosion on brass that closely mimics that resulting from long term outdoor weathering.
Daniel Bengtson
Engineering Student - Ames, Iowa, United States
---
How to repeatably generate corrosion at an accelerated rate on brass components?
September 22, 2016
Q. I am looking for a very repeatable way to induce corrosion and oxidation on brass electrical components. It is a requirement that any corrosion or oxidation of the material is very close to what would be experienced after extended exposure to the elements. This could include arid environments and coastal areas with high salt content. The prescribed method will be used in an accelerated endurance test where the hope is to replicate one year's worth of corrosion in under 24 hours. I have a salt spray chamber that is constantly running at ASTM B117, but I am not convinced that B117 is an appropriate standard to base this test off of. It seems that it may be more ideal to apply generous heat or aggressive chemicals to encourage the corrosion that I desire, but I fear these methods may damage the polymer portions of the components. Are there any methods of generating the corrosion that I desire in a repeatable way?
Daniel Bengtson
[returning]
Engineering Student - Ames, Iowa, United States
---
October 1, 2016
A. Accelerated corrosion testing which will accurately predict long term corrosion is something of a Holy Grail.

Salt spray or immersion in corrosive media for a short time rarely relates to real life long term results.

So, sorry, I have no idea how to relate a 24 hour test to a year long outdoor exposure. Salt spray might give you a *hint*, but that's about all.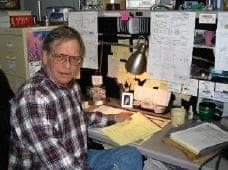 Jeffrey Holmes, CEF
Spartanburg,
South Carolina