Not a lecture hall but a roundtable with a seat for you!
60,000 topics spanning 36 years. Education, Aloha, & Fun
topic 60259
Best material for aluminum siding fasteners?
August 21, 2016
Q. Hello, nothing too technical here, just wondering the best screws to use for attaching plastic shutters to a white aluminum sided house? Also, suggestions for removing the rust stains from said siding from the previous installation? While I'm at it, best prep and paint for the plastic shutters?
Danielle Jordan
DIY perfectionist - Davenport, Iowa USA
---
August 2016
A. Hi Danielle. Each of your three subjects has filled many pages in this forum if you'd like to search the site for second opinions, but:

1. Aluminum screws would be best, because there is then no galvanic corrosion issue to deal with, and although auminum screws are weaker than steel, for decorative plastic shutters they'll be plenty strong. Stainless is second choice.
2. CLR or anything like it is made for the purpose. But we do do have whole threads on that subject, and stronger acids are suggested by some people. I used toilet bowl cleaner but it's really strong so you must wear goggles and gloves and be careful about splashinng and slopping it about :-)
3. Krylon Fusion [affil. link to info/product on Amazon] paint or Bulldog Tie Coat [affil. link to info/product on Amazon] or similar things are made for painting on plastic. Best of luck!
Regards,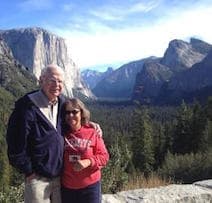 Ted Mooney, P.E. RET
finishing.com - Pine Beach, New Jersey
Aloha -- an idea worth spreading
---
September 6, 2016
A. My shutters are made of paintable fiberglass and are fastened to wood clapboard with plastic fasteners that came with them. These should be available at a store that sells shutters.
Lyle Kirman
consultant - Cleveland Heights, Ohio
---
---
June 25, 2020
Q. I am getting quotes to have a front enclosure installed. Based on your previous answers to this topic, it appears that you recommend aluminum screws be used with the aluminum frame. Unfortunately the vendor does not offer an aluminum screw option. They typically use steel screws coated with a Ceco Ceramic coating (2 yr warranty) when installing the white aluminum frame. They also offer coated stainless steel screws at a significant upcharge (lifetime warranty). Do you recommend using either one of these screws with the aluminum frame, or should I continue looking for a vendor that uses aluminum screws that are coated?
Christine Johnson
- Cape Coral, Florida
---
June 2020
A. Hi Christine.
If a home owner/handyperson like Danielle asks what fasteners to try for something she's doing herself, I'm happy to offer my opinion, which was aluminum for her situation. Everything has pluses & minuses though, and aluminum screws don't have the strength of steel screws, so larger ones may be necessary which may not suit your contractor's equipment; they may tend to gall (lock up) and not be easily removable, which your contractor may not be willing to accept.
Although I didn't say this yet on this page, I've said it enough times on this site to drive the regular readers to tears of ennui: As a homeowner/consumer with 50 years exposure to metal finishing, I don't think you can judge a product or a contractor from sales pap or 'specs' or your technical knowledge. If you think you've found a good contractor, take his advice, don't go hunting for one who uses aluminum screws. If you're not sure whether he's good, you won't figure it out from fastener specs, only from references and the same intuitions you use elsewhere :-)
If he's comfortable with both Ceco coated screws and stainless screws and doesn't have a preference, just an upcharge, try to talk to one of his customers and find out which they got and whether they're happy with the choice. I would probably not be willing to pay a substantial upcharge for stainless myself since today's proprietary coatings can be very good, maybe even better in the short term than stainless. Best of luck with your new enclosure.
Regards,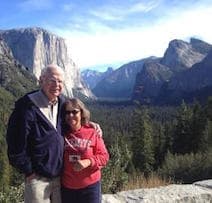 Ted Mooney, P.E. RET
finishing.com - Pine Beach, New Jersey
Aloha -- an idea worth spreading