Problem? Solution? Chime right in!
(perhaps the world's last 'no registration' site)
-----
"Black smear marks on anodized aluminum"
August 12, 2016
Q. Hello,

I got these parts from the plating house. Alloy 2024-T3.

Anodize is Type 2 Class 2 Color Grey with Chem film Class 3 on holes.

The seem to have these smear black marks, under the microscope you can see that the area that is smeared seems to have more visible pores than where the parts where the normal anodize is at.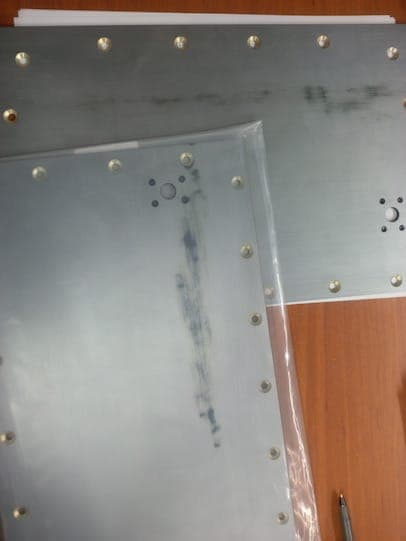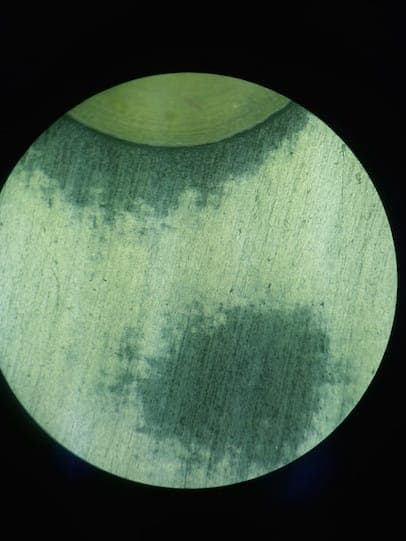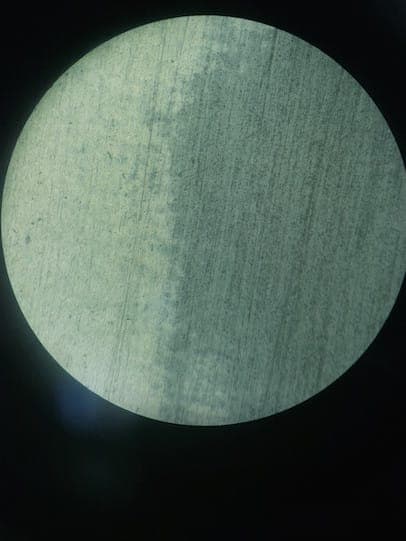 J Vidal
- NEWBURY PARK, California
^