Problem? Solution? Chime right in!
(perhaps the world's last 'no registration' site)
-----
"Need High Rez Pictures of Aluminum Anodize Finishes"
July 3, 2016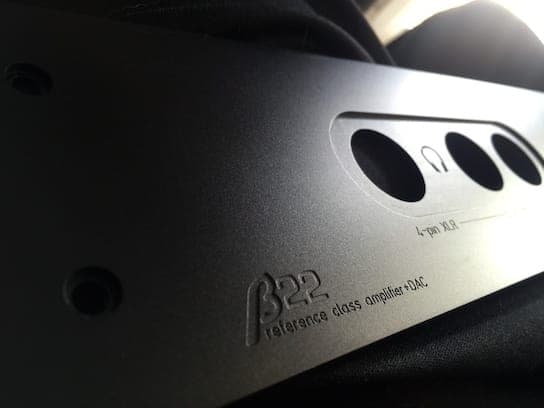 Q. Hey everyone, a few questions and a backstory. I can't seem to find any quality photos of various types of aluminum anodize finishes online that match my curiosity. I've visited several finishing shops local to my area, but it seems that nobody keeps a consistent portfolio on hand to help with this endeavor and asking for individual samples of multiple material finishes myself would be cost prohibitive.

I'm an avid DIYer and love the look of metal for electronic enclosures. A gentleman running a group purchase online is making Model F reproduction keyboards and saw one of my designs. He's looking for the right aesthetic for an aluminum keyboard case (5xxx or 6xxx) he's offering. Does anybody know the best place to source pictures so we can compare various finishes?

After asking the community, the consensus is lifetime-level high durability and scratch resistance. From my understanding, a properly executed Type III hardcoat is the way to go. I personally love the look of my bead blast + bright dip + Type II Anodize amplifier shown here. Is it possible to chemically polish / pretreat / bright dip prior to a Type III hardcoat to bring back luster and minimize the frostiness of matte anodizes, similar to that of Apple products? The colors we're looking for are "clear" (coloration from the Type III anodize is fine), gray, gray-green, and black.

Any pictures or resources to help us would be wonderful. Thanks in advance!
Sean Phillips
Hobbyist: Mechanical Keyboards, Amplifiers - Carlsbad, California, USA
^
---
July 4, 2016

Your type 3 coatings (if dyed) generally will not be as bight or vivid as type 2. Prior to dyeing, type 3 coatings are darker, and thicker..which can lead to challenges in dyed work (except black). I've not done dyed work for many years, but dyed type 3 was always duller than type 2 in my experience. For bight work, thinner is always better as the luster disappears as the coating gets thicker.

As to high rez pictures, a few products come to mind. Maglite flashlights have some of the best, brightest, and most consistent anodizing around. You should be able to fine good pictures of those. Also, there is some incredible work being done on high end fishing reels these days. And of course, there's always paint ball guns.

Alloy will also come into play here, you'd be better off with the 5000 series as opposed to 6000. The Si content in the 6000 series tends to lead to darker/duller coatings.




Marc Green




anodizer - Boise, Idaho




^





---

July 4, 2016

My experience has been anodizing (TypeII) parts made from 2xxx, 5xxx, 6xxx and 7xxx for various customers, and from this I can say that pictures will be of little use to you, and this is because it is quite difficult to make photos of different finishes, you need to make these pictures using identical settings on camera using the same lighting conditions, and even then the shape of the part may exaggerate or hide some specific detail of a particular finish.

Second - you absolutely must talk to the anodizing shop first, get an idea about their capabilities, brief process description, because they simply may not be able to do all the steps required for the particular finish you may have in mind.

Third, and one of the more important things to keep in mind - material of choice, you absolutely must make sample parts and let your anodizer know what alloy is it, let them run through their process to see the result. This is very important especially for lighter dyes and brighter finishes, there are alloys (and in some cases even batches of material made by the mill) that will simply not anodize the same as the last batch or other alloy you anodized earlier, and that is, from my experience, due to iron and silicon content in aluminum alloy (basically - more of these in the alloy equals to more matte finish), I've dealt with customers that swore that they had the parts made from the same alloy (6082 in that case), but one type of part turned out quite matte, while the other one was quite bright, and that was with minimal etch times (<20sec) and 17-20 micron anodizing thickness (required for black dye), after that I ran another batch of parts that were 6061, turned/milled, same everything and they turned out glossy with basically no matte finish to them. That being said - there are ways of dealing with these things - but your local anodizing shop simply may not be willing to do those extra steps.

My advice would be to make samples from the materials you plan on using, and then decide which finish will be acceptable to you or the customer, going the other way around may be very painful (read - unreasonably expensive money and time wise).

Last thing - aluminum alloy specs are sort of loose when it comes to iron and silicon content for the popular 6061, 6082 alloys, and you may run into some repeatability problems (especially light dyes), even if the supplier is swearing that it is the same alloy (may be different batch or another mill), and is providing you with the material certificates.

Good luck with your projects!

Janis Z.




- Riga, Latvia




^