topic 60225
HD Galvanized steel vs Aluminum 5052 H32, Resistance to salt Spray Test
July 1, 2016
Q. I need to select Sheetmetal for UPS . Operating temperature (Ambient) is -37 °C to + 74 °C. Application : Indoor + Outdoor, Near to Sea Shore also.

Which is better? HD galvanized Steel (Coating Grade G90, Per ASTM A653 [link by ed. to spec at TechStreet]) or aluminum 5052-H32 with Clear chromate Conversion coating (Type II, class 3. Per Mil-DTL-5541 [link is to free spec at Defense Logistics Agency, dla.mil]), in terms of resistance to corrosion (Real time usage) and resistance to salt spray test (in Hrs).

Thanks
santhosh
santhosh Sundarraj
Product Designer - Bangalore, India
---
July 7, 2016
A. Salt spray testing is inappropriate for hot dip galvanized steel, and any comparison using that test will give misleading results.
The mechanism that HDG affords corrosion protection is through the oxide and carbonate layers that form on the surface of the zinc coating. These are highly weather resistant, but not resistant to the type of action that salt spray cabinets give. In fact the cabinet action will remove the protective layer, accelerating the erosion, and the removal of zinc appearing to give a short life. If that data is then used to predict real-world performance, grossly inaccurate results will ensue.
Salt spray does not predict life expectancy for HDG.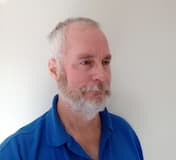 Geoff Crowley
galvanizing & powder coating shop
Glasgow, Scotland
---
July 16, 2016
Q. Hi Geoff,
Thanks for your response.

I would like to know few basic things on how to select the best coating for CRS sheet to be at least equal to 70% of Aluminum in corrosion resistance.

I have a quote from our supplier which shows a difference of over 60 % in price for GI sheet (A653, G60) with powder coating than Aluminum with Clear chromate Conversion. However the supplier did not confirm the corrosion resistance properties of GI sheet.

Any inputs regarding this is appreciated.

Thanks
Santhosh
santhosh Sundarraj
[returning]
- Bangalore, Karnataka, India
---
November 2016
Hi Santhosh. Although Geoff notes that salt spray testing is inappropriate for galvanizing, it should be okay for powder coated GI. And I'll bet that it significantly outperforms conversion coated aluminum in salt spray testing because properly applied organic coatings like powder coating almost always outperform metal based coatings in salt spray testing.
But the issue is still fraught with issues, such as the pass/fail criteria for salt spray testing being different for powder coated steel than conversion coated aluminum :-)
Regards,
Ted Mooney, P.E. RET
finishing.com
Pine Beach, New Jersey
Striving to live "Aloha"


This public forum has 60,000 threads. If you have a question in mind which seems off topic to this thread, you might prefer to Search the Site