Where the world has
gathered for finishing Q&As since 1989
Should chrome reduction be used to waste treat trivalent chrome rinse waters?
(
-----
)
December 19, 2015
Q. I am an owner of a small plating shop that has employed chrome reduction for it's trivalent chromate rinse waters for a little over 10 years out of a belief that some of it has the potential to convert to hexavalent chrome ... better safe than sorry. I would like to consider omitting this step as a part of our waste treat protocol and go directly into our equalization tank. Does anyone have experience doing this or are most shops pretreating trivalent rinse waters with chrome reduction prior to combining them with general rinse waters?
Lowell Moody
Plater - Watertown, Tennessee, United States
---
December 20, 2015
A. No, it does not help.

Your problem may better be solved by addressing chelating agents, or chromated dyes that form "lakes".

Try oxidizing either with the aid of Fentons reagent - that's hydrogen peroxide along with ferrous ion at about pH 5. Them, your Cr ought to come down.

Dave Wichern
Consultant - The Bronx, New York
---
December 21, 2015
A. Good day Lowell.

Congrats to your 10 years of ownership!
Better to be safe than sorry is also my belief. I have no concerns regarding the tri-chrome. What are the results before/after your reduction?
I do understand why the trivalent chromium has the propensity to convert to hexavalent chromium. What are your processes, and do they contain hexavalent chromium? What is your procedure for chrome reduction? For hex chrome, I use waste HCl acid ( lots of Fe), metabisulfite, pH 2.5, ORP @ 32. Reduction is almost instantaneous.
I have found at high pH values in the equalization tank, pH>11, (fouled pH probes,improper mixing,positions of chemical feed/pH probes. etc.....), the tri-chrome does tend to revert to hex to some extent. Heavily chelated cleaners posed a problem for me, as they did contain hex chrome (as is in our process) from the racking fixtures. There is a very simple test to check for hex chrome, Hach Test Kit Model CH-8, Cat.No. 1834-00, it will give an indication of an approximate amount of hex chrome, I use the AA for total chrome.
If you can omit the reduction process, you will be using far less NaOH (or other alkaline) as you well know. I have also found if I can load the system with copious amounts of spent nitric strips (Ni, Cu, waste NiCl from Wood's Ni, etc.) it is easier for me to produce a good, heavy floc (when the system is dilute as metals) for clarification/sand filter process.
Hope this helps.

Regards,
Eric Bogner
, Lab. Tech
Aerotek Mfg. Ltd. - Whitby, Ontario, Canada
---
December 22, 2015
A. I think (others may disagree) that I know a fair amount about the oxidation of trivalent passivates to hexavalent chromium, having discovered the mechanism in 2006 and publishing results in 2007 - 2009.

In my humble opinion, I don't think you have to worry about it for two reasons:
(1) I don't know of anyone who has detected hex chrome in the baths themselves (although there may be); the formation of hex occurs during the corrosion cycle, and
(2) most platers have, in their discharge, ferrous iron, which would reduce trace amounts of hex to tri.

But you don't have to take my guesses as gospel. The 1,5 - diphenylcarbazide test is simple to run and is very sensitive. It can be used on solutions (the EPA test) or on articles (the ISO 3613 [affil. link to spec at Techstreet] test).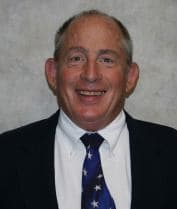 Tom Rochester
CTO - Jackson, Michigan, USA
Plating Systems & Technologies, Inc.