Where the world gathers for
plating, anodizing, & finishing Q&As since 1989
-----
Gold Plating a Hollow Bronze Statue

Q. How hard and durable is the brush plated 24 carat gold layer?
I am planing to plate a small bronze statue, which will be located outdoors. Do I need to plate copper and nickel before gold? What carat gold is most durable ? What volt amounts are right in this 3 or 2 step process? How long these type of statues normally keep the good condition / outlook?
Kari Kokko
hobbyist sculptor - Helsinki, Finland
2000
---
---
Q. I have a two part question regarding the best method of gold plating. I'm looking to gold plate a 20" bronze trophy statue. I think I've run into a concern with the hollow statue may or may not have some pin holes in the welds that could allow the bath solution to get inside the hollow statue, that would then lead to the solution to slowly leak out after the gold plating has been finished. Could this process be done with a "brushing on" type of method?

The other question would be regarding a two tone finish in the gold plating. I was hoping to achieve two different finishes in the gold plating, one would be a polished mirror finish and the other would be a matte finish. My plan was to polish the statue to a mirror finish with no imperfections. Then I would mask off what I don't want to have the matte finish, sand blast the bronze with 80grit glass bead media, then send to get gold plating process. Is there an easier way to get a uniform matte finish, perhaps with a etching cream or acid?

Thank you
Scott Graves
Artist - Edwards Colorado US
November 30, 2015
A. What kind of bronze is this?

"Bronze" used to refer to a copper/tin alloy. Tin is a difficult substrate and must be prepped with some kind of fluoride bearing acid. Sometimes, "bronze" is just a copper/zinc alloy, what used to be called "brass."
If it is the latter, special treatment is not required.

Prior to gold plating, I believe you would need a coating of nickel. This will prevent the gold from diffusing into the underlying copper alloy, preserving the color.

I must be honest and say that I am not really a plater. Perhaps the above will help when you talk to one.

Best of luck.

Dave Wichern
Consultant - The Bronx, New York
A. Good day Scott.
I think the blasting will give you the matte finish you desire. I agree with Dave about the nickel plate as a diffusion barrier for the gold, to prevent copper migration.
I would like to add that polishing the bronze is a good idea prior to plating.
Why not acid copper plate, and polish again to get a mirror finish. Copper is much softer than bronze, and can "reflow"during polishing , as heat will be generated.Then you can blast, nickel plate, gold plate.
Hope this was helpful.

Regards,
Eric Bogner
, Lab. Tech
Aerotek Mfg. Ltd. - Whitby, Ontario, Canada
Q. To answer a few questions:
Dave -I'm not sure exactly what type of bronze the foundry will be using, but yes there will be coats of copper plating to stop the bronze oxidation, nickel as a pre-gold plate then the gold plate.

Eric- I was trying to find a product that would etch metal but didn't seem to find anything. I did find a product (etch-o-matic) that requires a electric current to activate an acid but it wouldn't work for my application because what I plan to etch are too big or hard to reach with the little gizmo you have to use.
Is there an acid that would etch copper and would show up when nickel then gold plated?

Thanks
Scott Graves
[returning]
Artist - Edwards Colorado US
A. Good day Scott.

There are etchants available as an immersion process.
I do not know how well you are versed regarding the use of chemicals.
Ammonium persulfate will etch copper @ 250 g/l.
The work to be etched must be properly masked, and proper PPE needs to be exercised.
Then you must deal with the waste solutions.
Why not contact printed circuit board manufacturers/electroplating facilities,(who is doing your plating?) and they could deal with the hazards in their facilities, as that is what they are trained to do.
I truly think this is a good route for you.
Hope this was helpful.

Regards,
Eric Bogner
, Lab. Tech
Aerotek Mfg. Ltd. - Whitby, Ontario, Canada
A. Hello, I agree with Dave and Eric on preparatory plating of acid copper then nickel. If the inside of the statue does not need plating, there is no need for using an internal or auxiliary anode. What helps with the gold solution leaching out from the inside to the outside of the statue is to have a hot DI rinse with air and manual or mechanical agitation. A thorough rinse of this manner will prevent any leaching out of the solution. I would incorporate this type of rinse between each plating and acid activation cycles. If you don't have access to a hot DI rinse, a warm city water rinse with plenty of agitation would be the second choice.
Mark Baker
Process Engineer - Phoenix, Arizona USA
---
---
Jewelers bronze gold plated
Q. Hi,
I am thinking of buying a jewellers bronze torque bangle that's gold plated (new). Good idea or not ? Wanting to wear it most of the time, regards, Richard.
Richard Clark
- Derby, U.K.
June 15, 2020
A. Hi Richard. If that's what you want then it's a good idea :-)

I hate to say this, and other readers may disagree, but as both a consumer and a metal finishing guy, with a few exceptions for legislated descriptions like karat marks and 'Sterling' I don't think you can judge the quality of jewelry from the sales pap and seller's specifications.
Regards,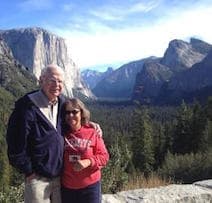 Ted Mooney
, P.E. RET
Striving to live Aloha
finishing.com - Pine Beach, New Jersey