Where the world has
gathered for finishing Q&As since 1989
Nickel chrome plating low thickness issue
(
-----
)
November 6, 2015
Q. In many parts which we were using nickel chrome plating due to aesthetic quality appearance, we face frequent issues with less plating thickness. What will be the causes to overcome the issues completely, which is repeated and affects my production.
C kesavaram
engineer - chennai, tamilnadu, INDIA
---
January 12, 2016
A. Hi,
KESHAVRAM

The nickel chrome plated part with low thickness causes corrosion failure, appearance-wise no good because of low coverage of nickel. Follow the customer's required spec.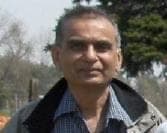 Popatbhai B. Patel
electroplating consultant - Roseville, Michigan