topic 6084
Stainless Steel Preparation for Painting
(2000)
We are going to be powder coating a stainless steel part which will be used on boats and subjected to saltwater and to fuel. We are going to use a zinc rich epoxy primer and a TGIC polyester topcoat, but I am unsure as to the best approach on preparing the stainless steel.Any help would be appreciated.
Melanie Rogers
- Orlando Florida US
---
(2000)
My Dear Melanie;
You want to do what to the stainless steel? It sounds almost sacrilegious to be powder coating stainless. If it's corrosion protection you are seeking I would recommend you consider electropolishing. You will suffer no problems with delamination and it will provide you with both an aesthetic and durable finish.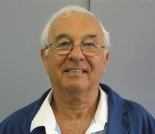 Joel Levinsohn
- Sydney, Australia
---
(2001)
Sir:
We have had excellent results on S.S. for under ocean applications by blasting to a N.A.C.E. #1 -white metal blast and applying a single heavy coat (3 mils) of your top coat. If U.V. stability isn't essential, definitely use an epoxy pc.
Robert Modisette
- Carpinteria, California, USA
---
(2002)
Generally stainless steel only needs to be cleaned before painting. Specific treatments are not required but can be used.
Ron Zeeman
continuous coating - Brampton, Ontario, Canada


This public forum has 60,000 threads. If you have a question in mind which seems off topic to this thread, you might prefer to Search the Site