topic 6074
High Temperature Finish for Aircraft
(2000)
Hi - I am an aerospace engineer that works on older cargo aircraft. We have begun to notice corrosion beginning to form in the area under the wing where the engine exhaust plume impinges on the wing surface. The cause of this corrosion is thought to be galvanic due to the carbon build up on the wing in the area of the engine exhaust, moisture and sea salt in the air.
I am looking for a high temperature primer and topcoat finish that is resistant to this corrosive environment. The surface to be protected is aluminum alloy.
Thanks,
Dennis Boyum
- Warner Robins Georgia USA
---
(2000)
Not exactly what you were looking for but we have put sacrificial fibreglass layers over aluminium for stone chip protection on 727 flaps. I can't see why it wouldn't be as effective to stop the corrosion you mention. Only the service temp would be an issue but 350F is pretty common for fibreglass prepreg service capabilities. It does also put you in the realms of specialist repair facilities which may be expensive. It's just another avenue to consider.
Ciaron Murphy
- Great Britain
---
(2000)
Dennis, Sermetel W Class 4 can be a good choice for you.
Regards
Anders S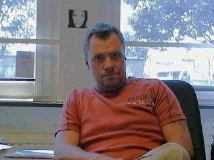 Anders Sundman
3rd Generation in Plating
Consultant - Arvika, Sweden


This public forum has 60,000 threads. If you have a question in mind which seems off topic to this thread, you might prefer to Search the Site