topic 6048
Looking for Info on These Few Chemicals Used in Anodizing
(2000)
Q. We are in the aluminum & magnesium anodizing business. I am looking for information on the following chemicals, what are they used for, who mfg's or sells them, what are their dangers:
1) ISO PREP 35
2) EDTA
3) DIVERSEY WYANDOTTE #2487
Are any of these Chemetall [a finishing.com supporting advertiser] Oakite Products? Do you know anything about them?
Any help would be greatly appreciated
David A. Kraft
- Long Island City, New York
---
(2000)
A. EDTA is a chelating agent whose full name is ethylenediamine tetraacetic acid. You can purchase it though most fine chemical suppliers like Fisher Scientific. Any MSDS engine on the web will give you the hazards, etc. of EDTA
Am not 100% sure about the Diversey Wyandotte product - you might try Henkel as I know that they sell some other Diversey Wyandotte products they picked up when they acquired Novamax.
Ditto the ISO PREP chemical (cleaner?).
Sjon Westre
- Minden, Nevada
---
(2000)
A. Hi Dave,
I haven't heard of the ISO prep.
I use EDTA as a titrant for my nickel acetate seal bath (after watching the O.J Simpson case, I also learned its used as a blood preservative) It can be purchased through any lab supply company.
I'm stretching my memory on the DW 2487, but believe thats a hexavalent chromate conversion coating we used many years ago... Diversey Wyandotte has since gone out of business, or been purchased by another company, and I haven't been able to find any of their products that I used to use. We have since purchased a similar product from Oakite, that we we able to add directly to our old DW2487 bath..I believe its called Chromicoat 101. Hope this helps.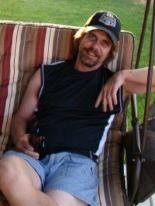 Marc Green
anodizer - Idaho
---
(2000)
A. ISO PREP was the trade name that Allied-Kelite used for their line of cleaners. For reasons that I can't really appreciate, as a general rule the conglomerates who have gobbled up the old lines seem to be discouraging perpetuation of the former brand names.
Ted Mooney, P.E.
finishing.com
Pine Beach, New Jersey
---
(2000)
A. I did some searching for you. My favorite web site for MSDS information is (available as) a free service from the University of Vermont. There is information for DIVERSEY WYANDOTTE #2487 (at the site).
You can find an MSDS on EDTA there. There are several sheets listed, so use the search engine and pick the most relevant data. There are also a few entries for ISO PREP, but I am not sure which one is the 35 you are looking for. As required by US law, you can always request a MSDS sheet from the vendor who sold you the chemical. Hopefully you can identify the vendor and the vendor is still around.
Tim Neveau
Rochester Hills, Michigan
---
(2000)
A. ISOPREP is a trade name of Macdermid. I believe it is a cleaner. Please contact them for this product.
S. Y. Yuen
- Hong Kong, China
---
February 11, 2015
A. Isoprep 35 is a non-phosphate/non-silicate alkaline etchant for aluminum, like mentioned above it is sold by Macdermid.
John Leitch
- Minneapolis, Minnesota


This public forum has 60,000 threads. If you have a question in mind which seems off topic to this thread, you might prefer to Search the Site